Truck loads of construction machinery from China reach Gojal Valley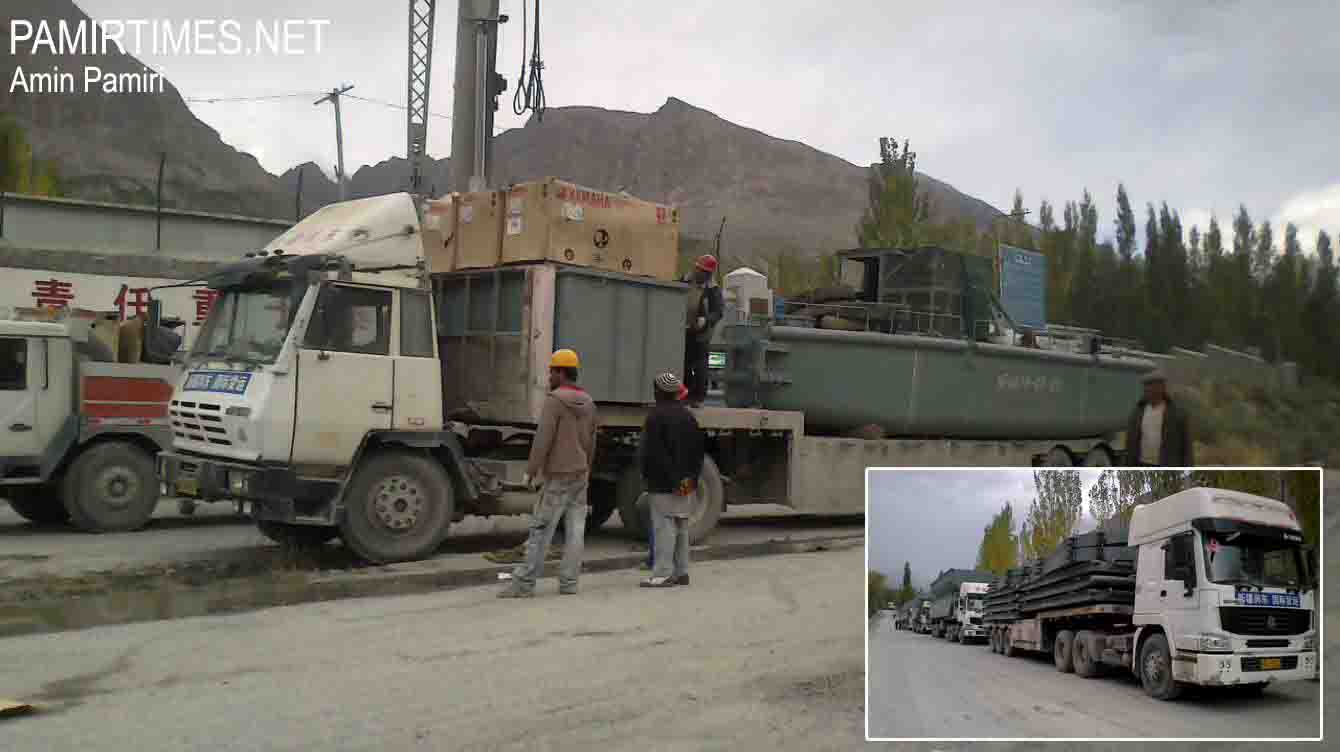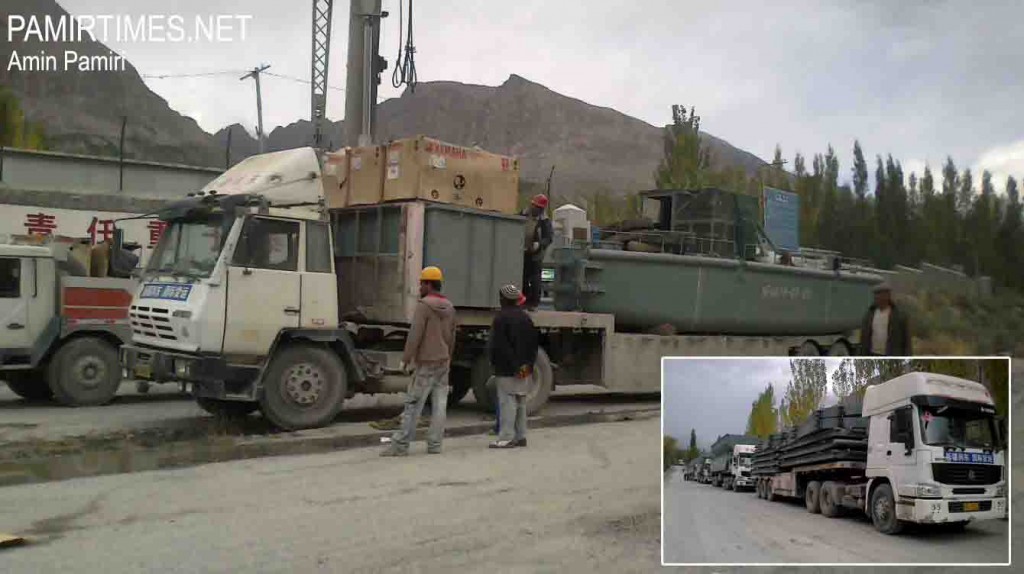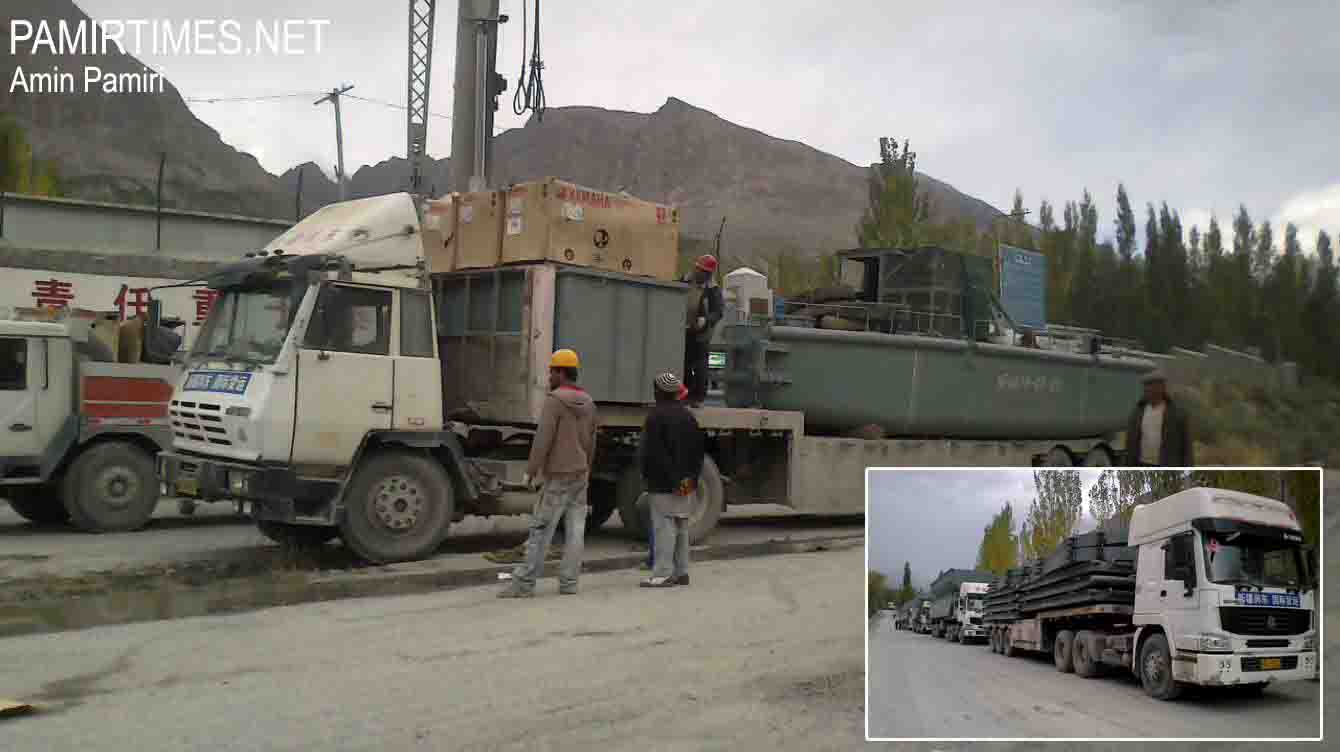 Our Correspondent
Gulmit, October 14: Several truckloads of heavy construction machinery reached Gojal Valley from China during the last two days. The machinery will be used for realignment of the Karakoram Highway, which has been inundated due to damming of the Hunza River.
The machinery includes Rafts which will be used to build a temporary bridge over the dammed Hunza River, to connect Shishkat and Gulmit, two of the largest settlements in Gojal Valley.
The newly constructed road between Hussani and Gulmit seem to have been completed in haste to facilitate movement of the machinery, a local person said. He said that the local people have lost a lot of land and they have not obtained any compensation from the government in lieu of the land loss.