International human traffickers active in Ghizer, says a report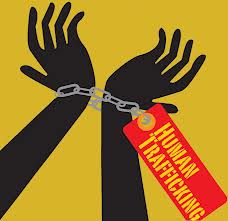 Monitoring Desk
Gilgit, April 20: A group of international human traffickers has reportedly become active in the Ghizer district of Gilgit-Baltistan. According to a report by renowned journalist Yaqub Tai, who is also the President of Ghizer Press Club, published in a local daily, dozens of girls have fraudulently been taken from the region in the garb of marriage and many of them have been sold abroad. Some have even been able to flee from the clutches of the traffickers in Karachi, the report says.
One groom, believed to be of Afghan origin, was arrested a couple of days back in Sherqillah village, after he reportedly  failed to prove his identity.
The Ismaili Council in Ghizer has warned the parents to be vigilant and not put their daughters in the path of harm.
The traffickers, reportedly, approach the parents through different sources, mostly local agents, and introduce the grooms as wealth and rich people, having business or work in the Middle East and Gulf states.