Qaumi Watan Party elects office bearers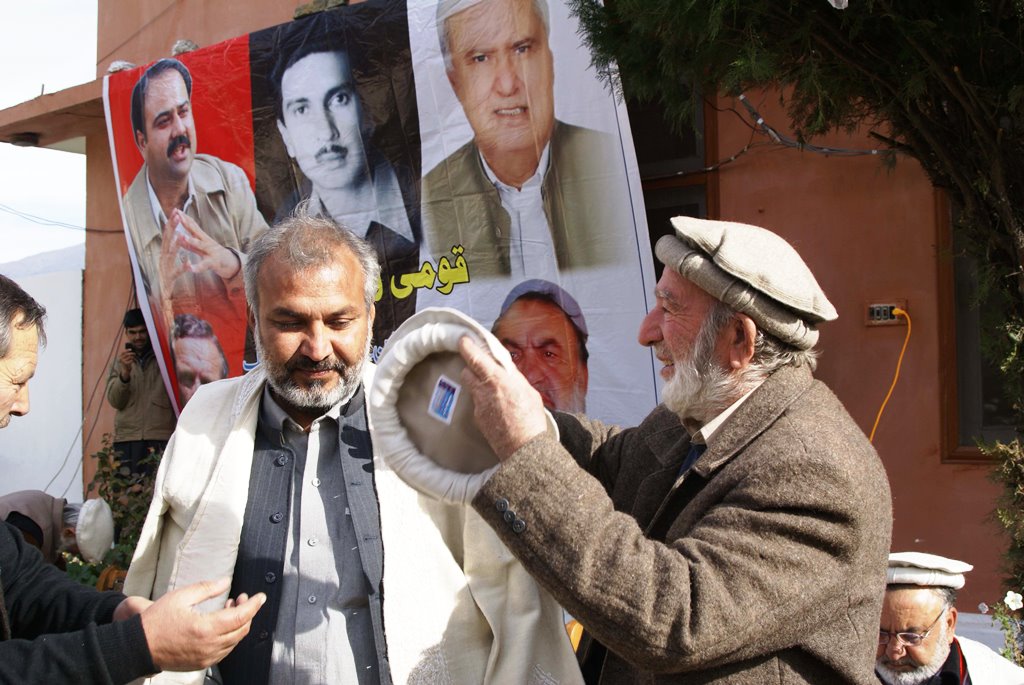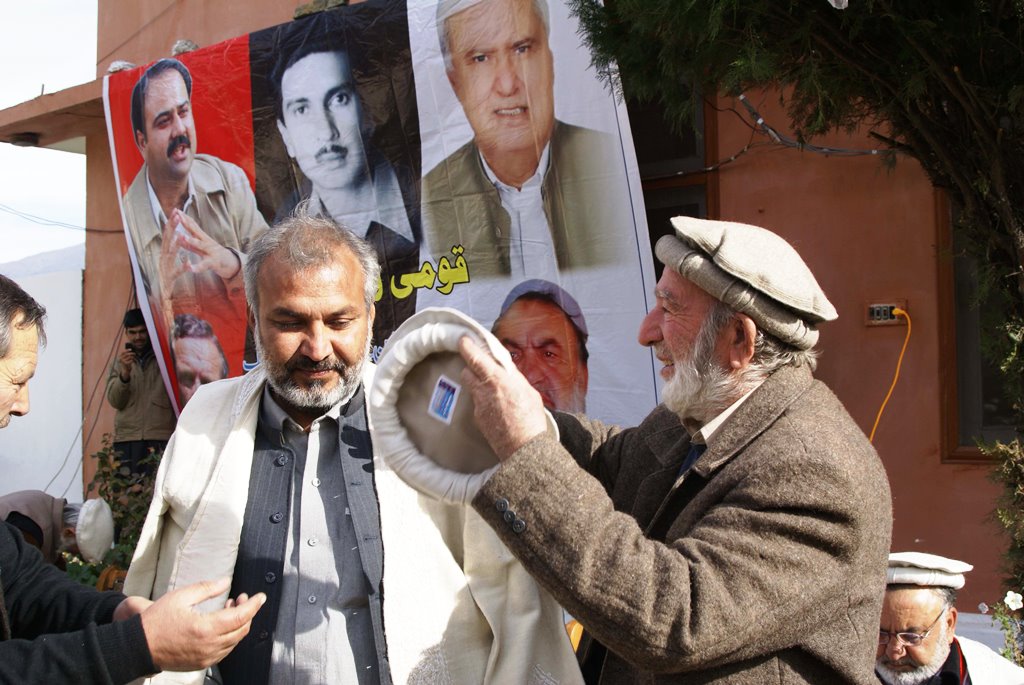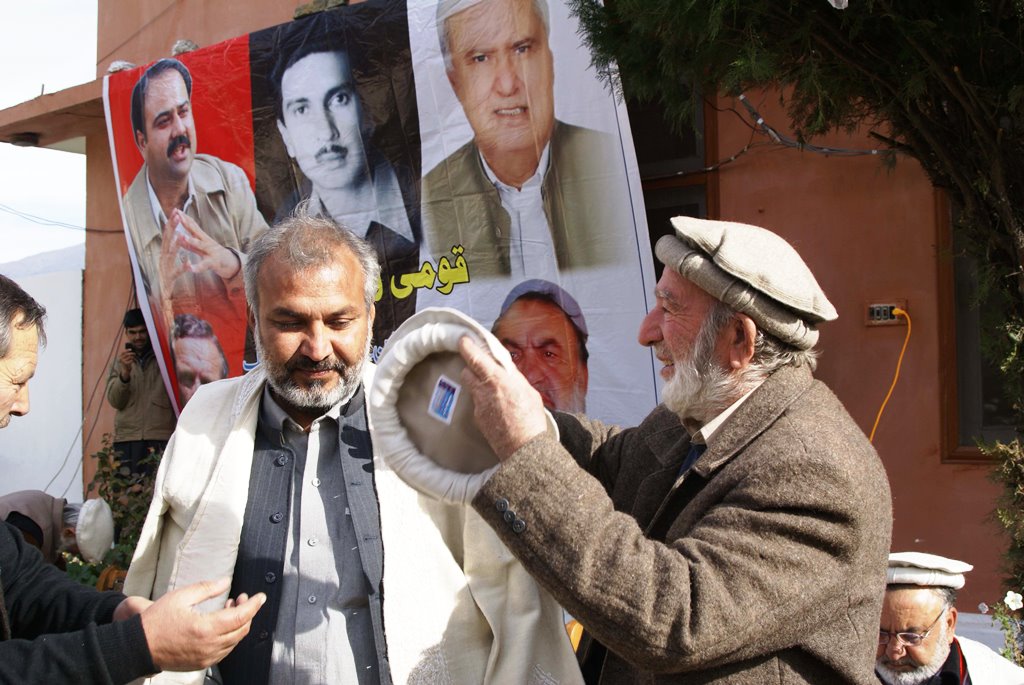 Gul Hammad Farooqi
CHITRAL:  Interim office bearers of Qaumi Watan party (QWP) were elected during  a public meeting today in Chitral. The voting was based on "show-of-hand", involving hundreds of people.
Abdul Wali Khan Advocate was elected Chairman of QWP Chitral chapter , Zafar Hayat Advocate as General Secretary,  Abdul Hameed Advocate as senior vice president,  Khwaja Amanullah as information secretary, Irshad Mukarar as president Tehsil Chitral  Afsar Ali as General Secretary of Tehsil Chitral, while office bearers will be elected for Tehsil Mastuj after proper counseling with local people of that area. A public meeting was also held under the chair of Subadar Major retired Abdu Ghaffar while Bakht Baidar Khan MPA was chief guest.
Addressing on the occasion the speakers hailed services of Aftab Sherpao and his family. They said that during his regime as Chief Minister, Aftab Sherpao launched helicopter services between Dir and Drosh as well as he carried 33000 transmission line of electricity from Dir to Chitral and connected Chitral to national grid station.
Irshad Mukarar accused the district administration and line departments of misappropriating around 1.5 billion corruption annually. They said that Chitral has power generation potential of 13000 megawatt but unfortunately no leader has tried to use the potential for development and social uplift.
The speakers said that When  Hayat Muhammad Khan and Aftab Ahmad Khan Sherpao were president of PPP he invited Zulfiqar Ali Bhuto to Chitral so many times. They alleged MMA government for promoting and indulging the province in terrorism. An unanimous resolution was also passed in the pubic meeting. Through a resolution they expressed fully confidence on central leadership of Qaumi Watan Party and supported changing of its name from PPP Sherpao to QWP. They lamented unscheduled load shedding and demanded for its exhausting. They also condemned deforestation and demanded banning on commercial cutting for forest.
They also demanded early releasing of arrested persons of Ayun who raised voice for banning of forest cutting. Those who spoke on the occasion were Abdul Wali Advocate, Hameed Ahmad Advocate, Bakht Baidar former MPA, Khwaja Amanullah, Afsar Ali, Irshad Mukarar, Faqir Hussain president Labor Wing QWP, Iftikhar Hussain president QWP Charsadda and Subadar Major retired Abdul Ghaffar. A large number of people attended in public meeting of QWp.  Meanwhile Traditional gifts of Chitrali Cloak and Cap were also presented to guests.