Formation meeting of District Electoral Reform Group held in Chitral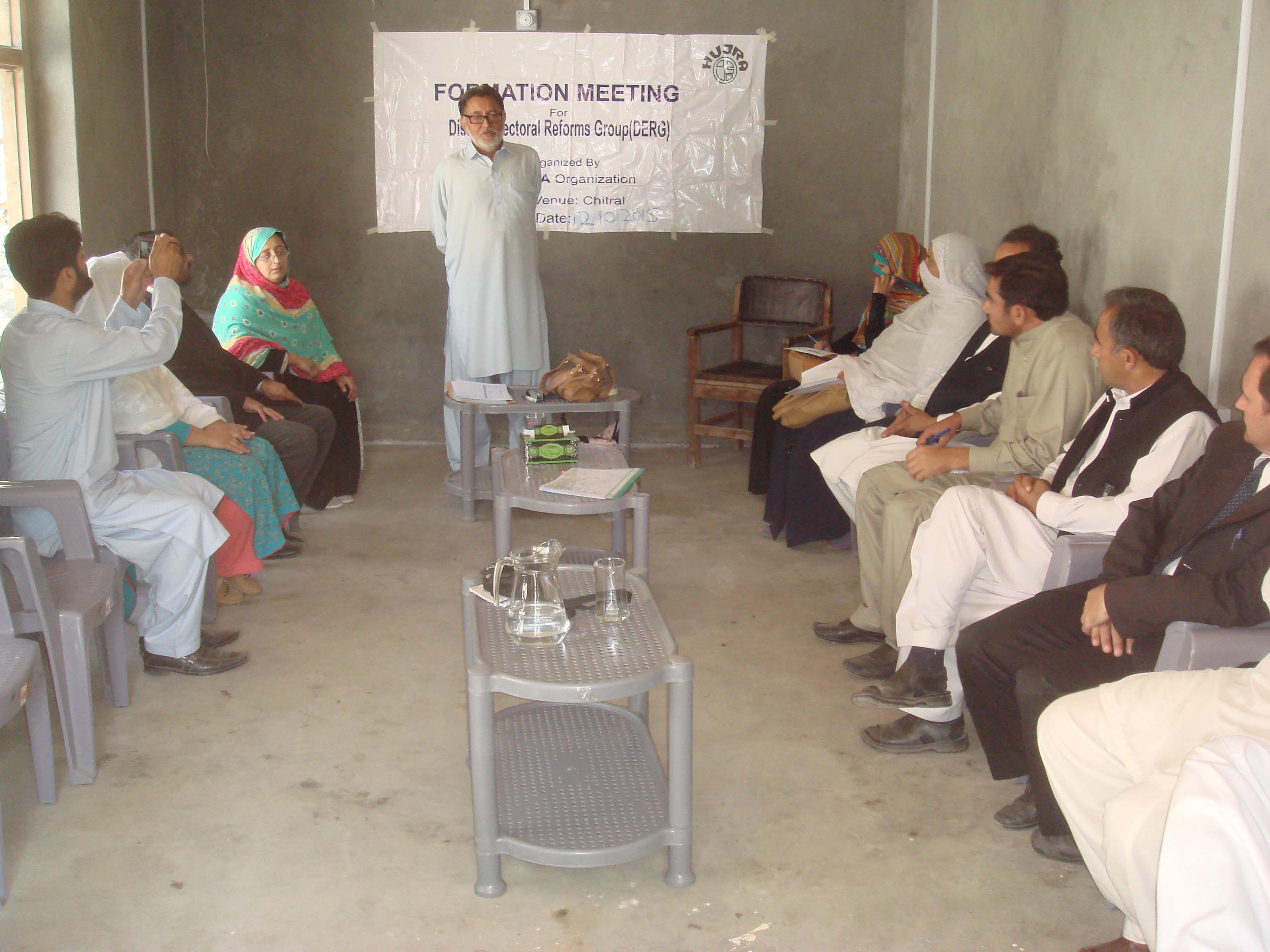 CHITRAL:  Formation meeting of District Electoral Reform Group (DERG) was held at  ural Community Development program office under the aegis of Holistic Understanding for Justified Research and Action (HUJRA).
Briefing the group members Ghazala Afzal said that DERG is running under auspices of HUJRA which working for sensitization and creating awareness among the voters for fair and transparent election. She said that a true leader can bring changes and revolution in the society. Under this program the public will be aware about the value of their vote and they must be sensitize to use their vote for such a leader who plays a vital role in development of the country.
Engineer Temour Shah said that this group will be fully facilitated in terms of training, workshops, seminars etc to prepare them for creating awareness among the masses to cast their vote to deserving candidates. He said that a media campaign will also be run under this program. The group comprising over lawyers, journalists, elected councilors, Nazimeen and social workers.