International Mountain Day celebrated in Chitral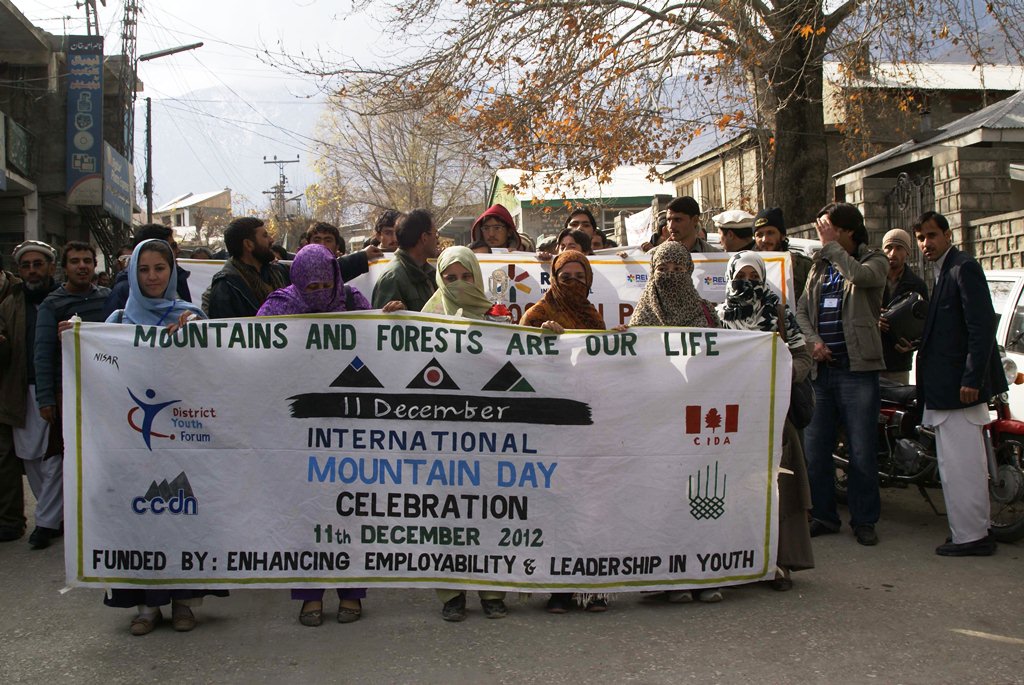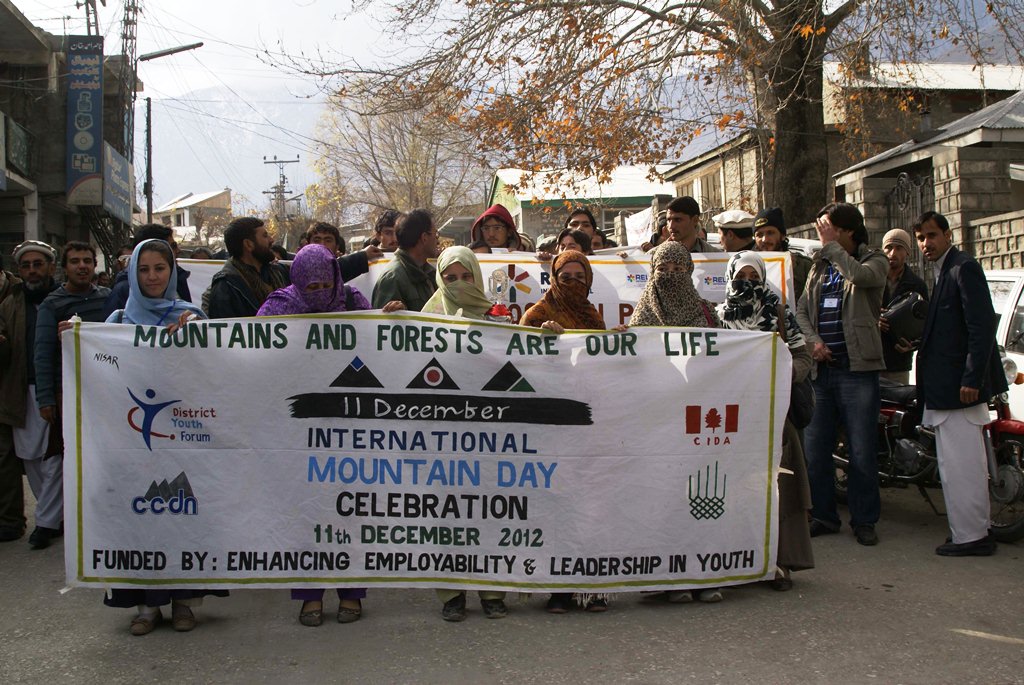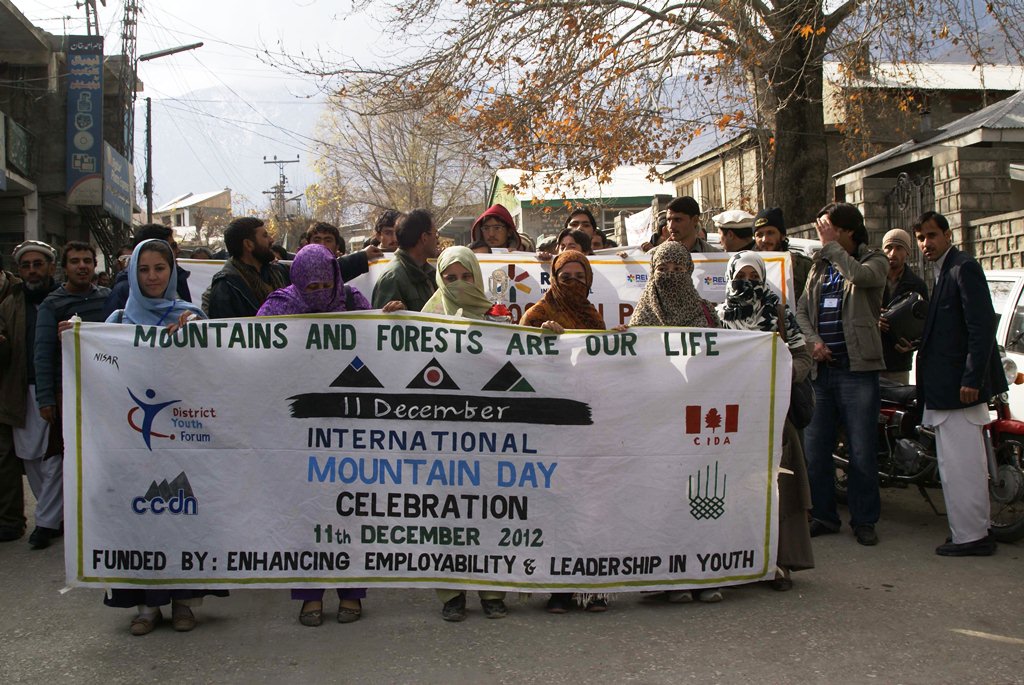 Gul Hammad Farooqi
CHITRAL:  International Mountain day  was celebrated at Chitral under the aegis of District Youth Forum and Relief International Chitral. His Highness Mehtar -e-Chitral  Fatehul Mulk Ali Nasir  was chief guest on the occasion. The ceremony started with recitation from the Holy Quran. It was participated by different stakeholders including representatives of district administration. Speaking on the occasion the speakers said that Mountains  and forest are our life and we should to protect them not only for ourselves but for young generation. The speakers while demonstrating videos item regarding brutality cutting of forest said that forests are our friend and protect us from natural calamity and soil erosion but they are cutting with a very brutality way. They said that our timber are being smuggling to Dubai. Experts said that forest are decreasing 0.22 percent per year but not increase with the same ratio.
They said that  due to cutting of forest and grazing of goats our mountains are barren causing for natural calamity in shape of tremendous flood and soil erosion. They said that global warming is an international issue and forest can play a vital role  in this regard but unfortunately we not care of them and never thought for its conservation. The speakers stressed upon the teachers, students, civil societies representatives, line department and every citizen of Pakistan to play their role for protecting our environment by conservation of forest, mountain, natural resources etc. Intellectuals delivered speeches regarding importance of this day and role of mountains in human life.  Dr. Riaz Rehman program Manager of Relief International stressed upon the participants to must perform their moral obligatory in preventing of mountains from barren and conservation of forest, river belt and natural resources. He assured of his full support to district youth club for creating  awareness on such social issues and its conservation.
Students of different schools displayed painting on different type regarding conservation of forest and protecting of mountains. They said that these forest (trees) are major source of oxygen which is most important for our life.  Local poets  also presented poems regarding protection of mountains and conservation of forest and natural resources from damaging. Those who spoke on the occasion were  Afzalullah Afzal, HH Mehtar Fatihul Mulk Ali Nasir, Manzor Ahamd president District Youth forum, Rahmat Ali Jafar Dost, Riazur Rehman, Shah Fahad Ali Khan Chairman Zoology department Shaheed Benzir Bhutto university, Iqbaluddin Sahar, Sajjad Ahmad of AKRSP and Minhasuddin Human Resource Development Officer. Chief guest also distributed awards among the students of best painting and performance on this topic.  A walk was also held in this regard started from town hall passing through secretariat road. Women folk and social workers carrying banners inscribing the message to public regarding protecting of mountain and creating awareness about importance of mountains and natural resources. AS well as their role in protecting us from different natural calamity and disaster. Walk was ended at parade ground. A large number people belonging to all walks of life participated in the walk and ceremony of  international mountain day.