Local people are involved in Gilgit violence: Haji Janbaz Khan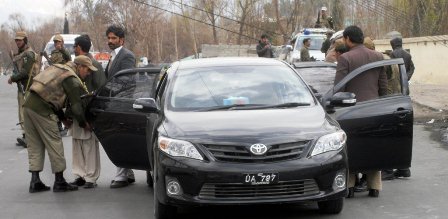 Monitoring Desk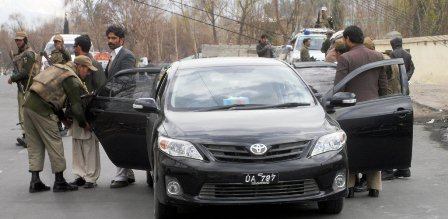 Gilgit, December 19: GBLA member and the leader of opposition, Haji Janbaz Khan has said that local people are involved in violence in the city. He has blamed the administration for failing to control the situation. "The only action that the Deputy Commissioner takes is that he bans movement on motorcycles", he told a journalist reporting for a regional daily, in an exclusive interview. The opposition leader also demanded removal of the DC.
Haji Janbaz has also come hard on the chief minister, accusing him of being a coward and inept leader, and blaming his government of plundering resources while the city burns. He has demanded "serious action" against the miscreants.
Similar views have been shared by Raja Nisar Wali, President of the Masajid Board, which played a prominent role in bringing the people together during the Ashura processions.
He has demanded public execution of those involved in acts of terrorism, according to a report published in a regional Urdu daily.