Gulmit: Affected people have announced blocking of KKH from today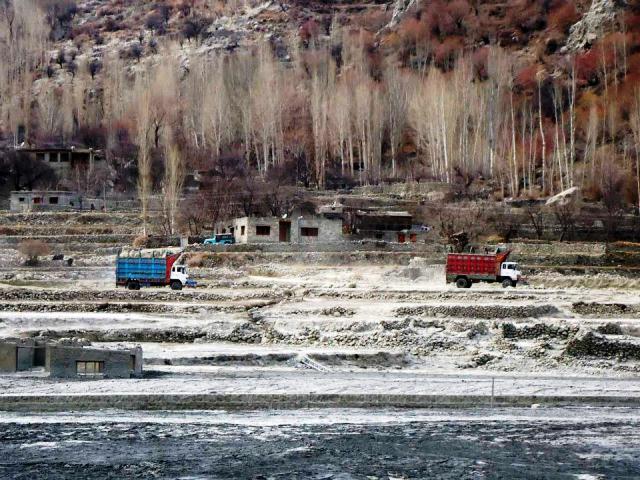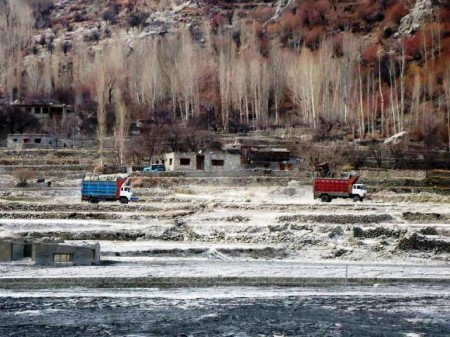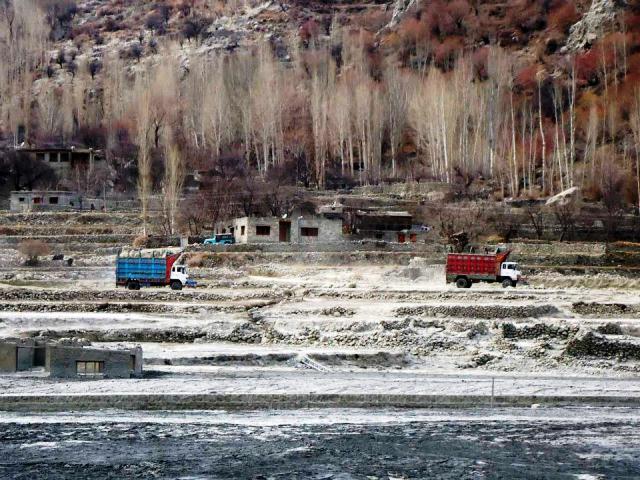 Trucks passing through the newly constructed road. Photo: Zaheer Bari
Our Correspondent 
Gulmit, December 22: Local people in Gulmit, the Tehsil headquarters of Gojal Valley, have announced to block a newly constructed road, an alternate to the Karakoram Highway linking Gulmit with Hussaini village in the upper Hunza region, from tomorrow. The road blockade will lead to suspension of delivery of goods brought from China. It had been constructed after the submergence of KKH in the dammed Hunza River.
The affected people maintain that their land was used without following the legal formalities and without compensating to the people for the loss of land.
The role of Gilgit-Baltistan Chamber of Commerce and its president Javed Hussain is being criticized for constructing the road illegally even before the tenders were out.
It is pertinent to note that the tenders for construction of the road were published in regional papers at least one month after the road had been constructed.
The local people told this scribe that the finance minister Muhammad Ali Akhtar had promised to compensate the loss of land but failed to deliver on his promise, forcing them to take this step.