Economy: Used cloths keep majority of GBians warm during harsh winter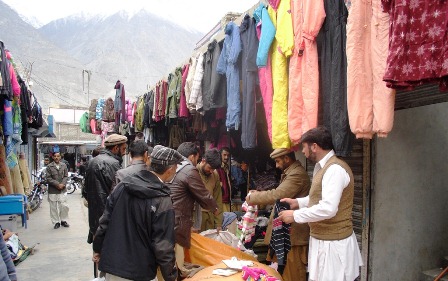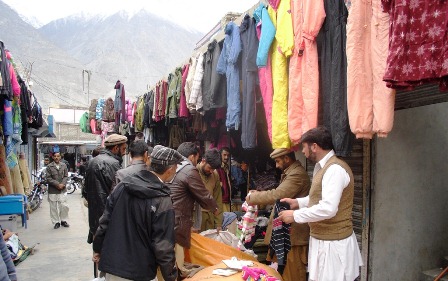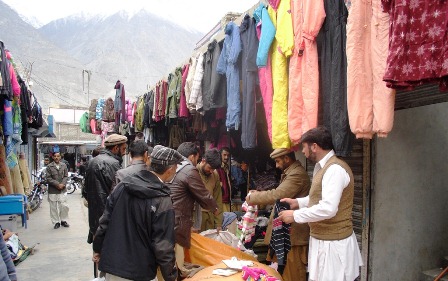 Our Correspondent
Gilgit, December 28: Come winters and the markets in Gilgit-Baltistan region get filled with used, "second-hand", clothes, including coats, sweaters, mufflers, gloves, shoes and socks. The cheaply available products not only appeal to the economically disadvantaged segments of the society, but also the people of middle and upper middle class.
The picturesque region's economy has been in a downward spiral due to severe decrease in the number of tourists sine the 9/11 attack in America. The prospects of a revival of the tourism industry were also shattered by non-stopped sectarian violence, which has intensified since the murder of Agha Ziauddin Rizvi in 2005. Around 100 people were killed in different acts of violence in the year 2012 alone, further curtailing the industry's capacity to pick up again.
The logical result of this vicious cycle of doom and gloom has been further weakening of the purchase power of the people, especially because the government has not been able to establish industries in the region, to increase employment opportunities.
The population's dependency on used cloths has increased manifolds but the authorities have failed to establish a system to ensure safety of the health of the buyers.
Rich with mineral and other natural resources, the Gilgit-Baltistan region's economic potentials remain under-exploited due to political uncertainty and absence of a robust governance mechanism.
The government of Gilgit-Baltistan and the state of Pakistan need to take steps to improve quality of the life of the people of the region, by providing employment opportunities and by establishing industries.