Gojal: Wazir Baig says that Sost will be turned into a Tehsil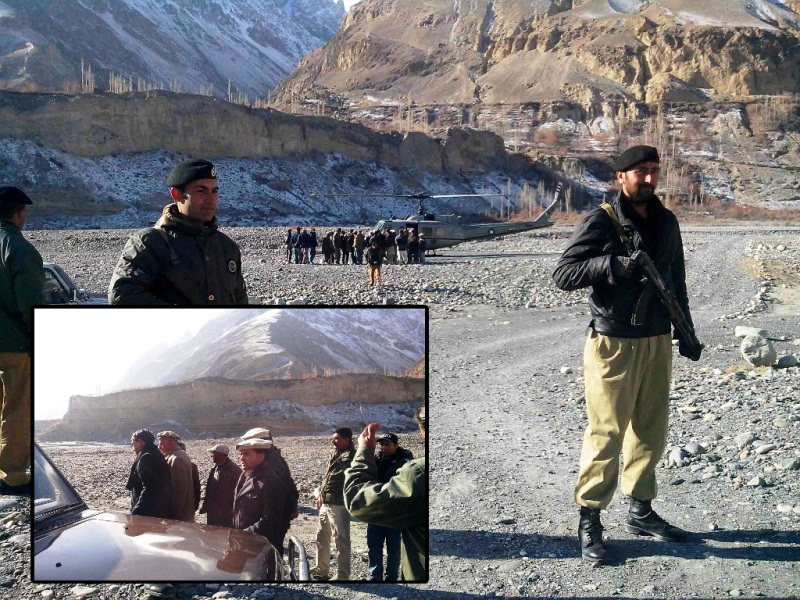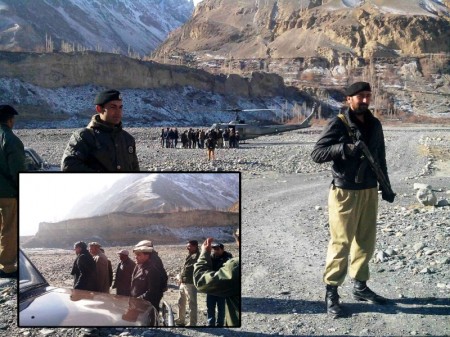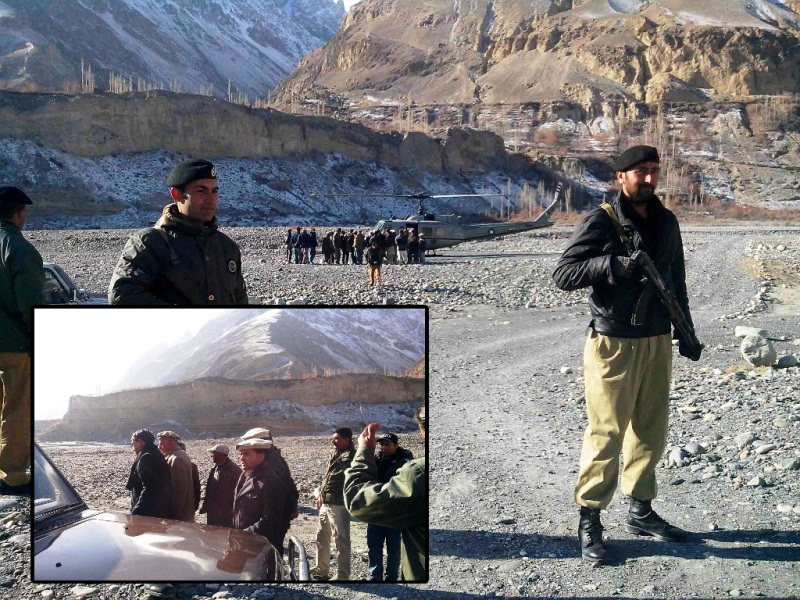 Our Correspondent 
Sost, January 14: GBLA Speaker Wazir Baig and Chief Secretary Gilgit-Baltistan Saleem Hotiyana visited Gojal valley today in an official helicopter. They met community representatives, officials of the Khunjerav Villagers' Organization and also visited a school in Khudabad village.
A recently rescued Snow Leopard cub was also shown to them by the KVO members and they also saw Ibex and Marcopolo Sheep with the help of binoculars.
Speaking at the occasion, Wazir Baig said that being a trade hub and regional economic center, Sost needs to be turned into a Tehsil. He said that a 25-bed hospital will be established in Sost. Baig said that the Chief Minister will be taken into confidence for turning Sost into a Tehsil.
He also said that relief items are being brought from China. He thanked the GB government and Chief Secretary Hotiyana for making efforts to ensure provision of relief for the disaster hit region. He also said that 100 million (10 Crore) rupees have been earmarked for the development of Gojal Valley.
The Speaker and CS also took notice of the incompletion of Khudabad road. They sought report in this regard from the district administration. Deputy Commissioner Capt (r) Shehbaz was present at the occasion. They also sought report about the Water Supply issue of Sost town.