Ms. Bibi Meraj from GB among winners of Conservation Award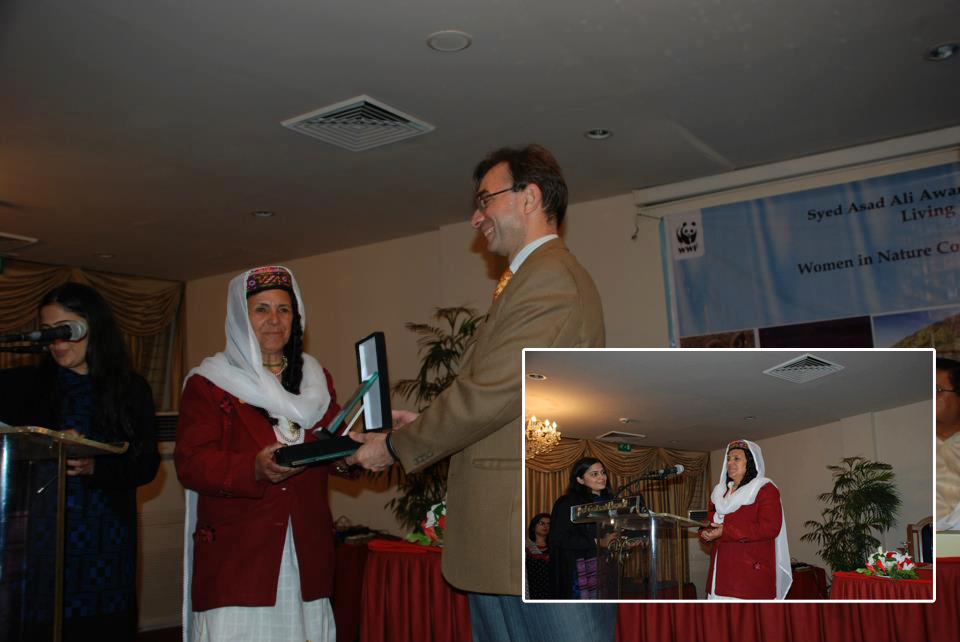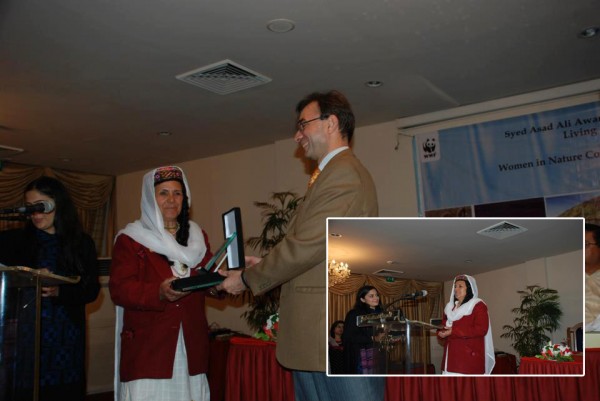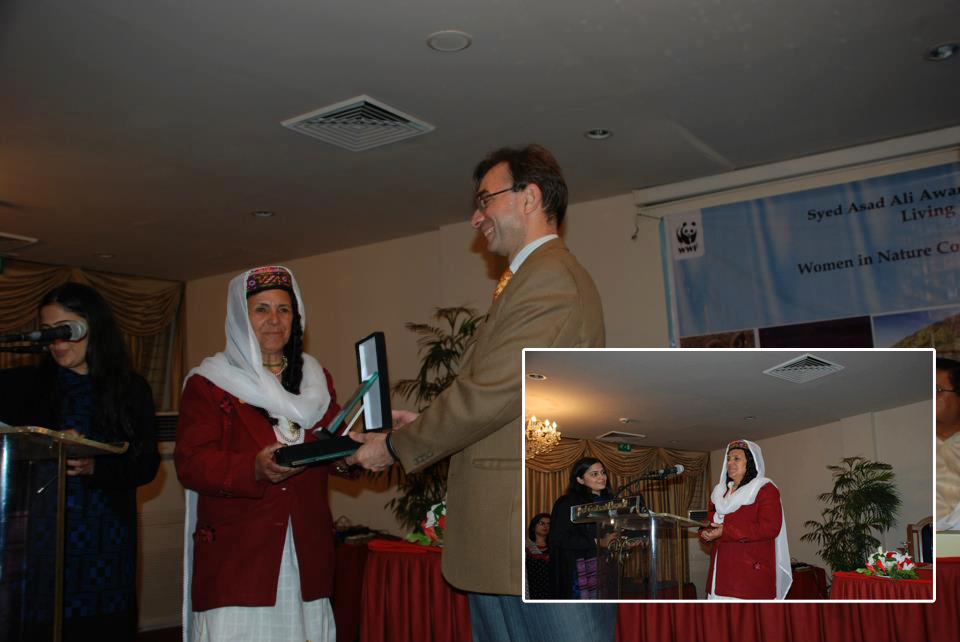 Israr Salahuddin and Safdar Ali Shah 
Karachi: Ms. Bibi Miraj from Moorkhoon Gojal, Hunza Valley, is among recipients of Conservation Award, announced by WWF-Pakistan. The award recognizes the contribution of field conservationists, aiming to raise awareness about the protection of natural resources. Ms Bibi Miraj has been awarded for raising awareness about conservation among the women in Shimshal, Gojal, Gilgit-Baltistan.
Bibi Miraj is one of the few people who have been working to conserve nature for the last ten years. She is an executive member of the Khunjrav Villagers Orgnization, a local Community Based Organization. She has played an active role in sensitizing communities and ensured their participation in management of natural resource in Gojal. One of her achivements was to involve women of the area in Forest protection and Solid wast management at village level. She trained women to install fuel efficent stove at househild level and hence contributed to lessen up the pressure on forest. As a result of her efforts, locals' dependency on the forests has been reduced to a great extents which is a commendable achievement in this reserved society.
In  2006 Bibi Miraj also won Motharma Fatima Jinnah Medal for her social activities in the Gojal Region.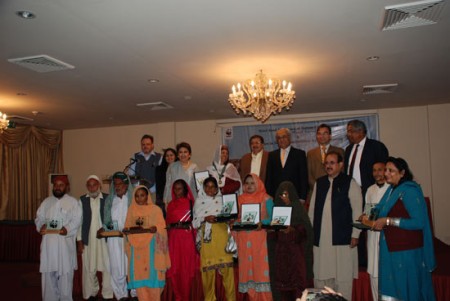 In this connection an award ceremony was held in Karachi, during which Syed Asad Ali Conservation Award (SAAC), the Living Planet Award and Women in Nature Conservation Award were distributed among conservationists.
Mr. Khalid Mahmood, President WWF – Pakistan and Ali Hassan Habib, Director General, WWF – Pakistan distributed the awards, certificates and cheques of Rs. 50,000/- among the recipients of Syed Asad Ali Conservation Award and Living Planet Award.
 Ms. Bibi Miraj had been nominated for the award by Khunjerav Villagers' Organization (KVO), a source informed.
For more details please visit http://www.wwfpak.org/newsroom/100113_conservationaward.php