CIADP to plant over 200,000 saplings in Chitral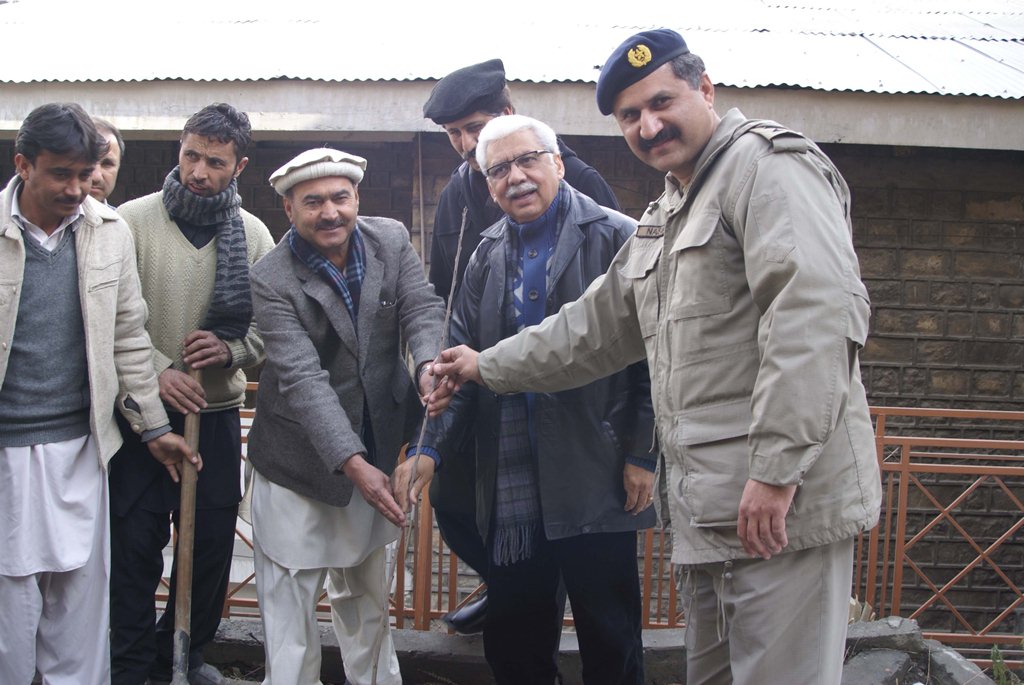 Gul Hammad Farooqi
CHITRAL:  Chitral Integrated Area Development Program (CIADP) kicked plantation drive 2013 in collaboration with Chitral District administration. Additional Deputy Commissioner Abdul Ghaffar was chief guest on the occasion while Commandant Chitral Scouts, Divisional forest Officer Wild Life, Forest Range Officer and heads of all line department were also present.
CIADP handed over 50000 saplings to additional deputy commissioner Abdul Ghafar while the remaining 155000 sapling would be distributed through their partner's organizations comprising over different Local Support Organizations (LSO) and civil society. Addressing on the occasion Managing Director of Thrive Azar Ayaz said that we working at Chitral since 2009 and always supporting district government and follow their good suggestions for sustainable development of Chitral. He said that we also spent more than 10 million for renovation and providing equipments to casualty block of District headquarters hospital Chitral. He said that this time we also involve women folk for succession and sustainability of plantation drive at Chitral.  Agriculture officer of Chitral highlighted importance and need of plantation. He said majority of mountainous people depend upon trees and wood using for heating, cooking and infrastructure purposes. He said that everyone should to must plant a sapling during the plantation campaign so as to fulfill shortage of trees and overcome on deforestation problem. He said apple of Chitral are best as comparative to Newzeland.
Commandant Chitral Scouts Col Nasir Jadoon said that Chitral have rich potential for plantation and its soil also very fertile  for fruit, vegetable and orchard. He emphasized on stake holders to must participate in this crusading and  increase forestation and plantation of Chitral for best environment and to save from natural disaster. MD  Azar Ayaz handed over sapling. Plants to additional deputy commissioner Abdul Ghafar. Besides him chairman LSOs Safirullah, Divisional Forest officer, Forest Range Officer, Assistant commissioner Syed Mazhar Ali Shah, Police officers, District Health officer, Doctors, Professors, Teachers, social workers and representatives of civil society as well as all line department also participated in plantation drive.  At last Commandant Chitral Scouts and ADC planted a sapling to inaugurate the plantation drive for 2013. A large number of people were present on the occasion.