Taγ̌m Festival celebrated in lower parts of Gojal Valley, Hunza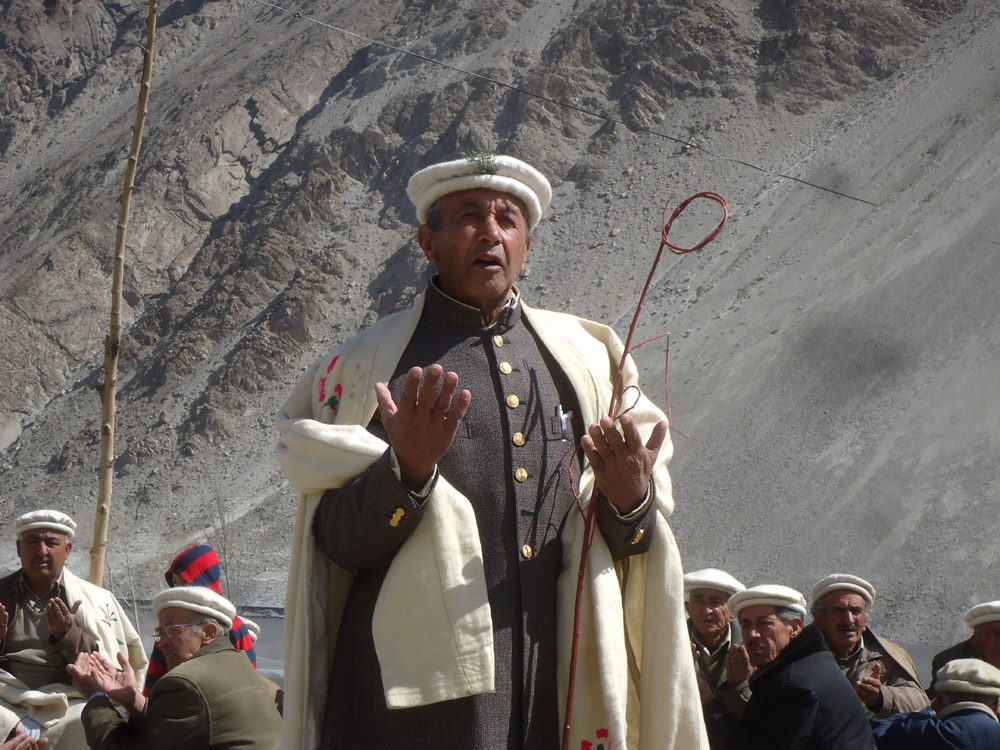 Islamabad, March 10: The historical Taγ̌m (Tukhm ) festival was celebrated in lower parts of Gojal Valley today. The festival announces the arrival of spring and the begining of farming season.
On this day people of the village gather and perform different rituals, including Thumang (blowing smoke) and Khurn (Ploughing).
The Thumang ritual is performed inside an ancient house where the leaves of Juniper are burnt in large quantities to produce huge clouds of smoke. The direction of the smoke is monitored because, according to the ancient traditions, it is thought denotes the parts of the village where people will be able to get better yields for their crops.
After performing the Thumang, the people of Shogun Putuk tribe come out in a procession and go to a field where all people from the entire village greet them very warmly.
All the people take part in rest of the rituals, which include introducing very young kids to the ploughing tools – by making them touch the tools, eating traditional food together and rejoicing. The whole day people chant, "Shogun Bahor Muborak", which in the local Wakhi language means, "Greetings of the Spring".
On this day the children of the Shogun Putuk tribe hold beautifully designed sticks, having floral patterns. A man from the Shogun Putuk tribe is dressed as an Oxen, locally called Dʉrʉkṣ̌, and he performs different stunts to entertain the people.
Prayers are offered for better yield, good health, peace and harmony. A special dish called Semn is also prepared.
Photographs taken from Kucha (Facebook page)