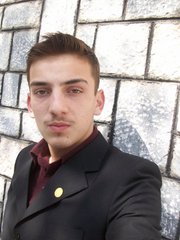 Khayyam Muhammad Baig
Whenever I dream about a school, a famous quote always clicks into my mind, "he, who opens a school door, closes a prison.''
So eventually I get filled with energy of love for knowledge, envisioning the mountain people of the great Gilgit –Baltistan, building schools for the transformation of communities through education. These virtual images take my hopes high above the clouds but suddenly I get surrounded by dark clouds of ignorance, poor teaching, lack of resources, structural problems, sectarian issues, unethical attitude of government institutions and ineffective education policies.
In between these thoughts, my mind gets seized and doesn't allow me to budge forward. I start to sort out the very basic root causes!
Now I am in a conflict between my fantasy and reality. My fantasy drives me to see an excellent educational system of Gilgit-Baltistan, but the reality invades me with hard arguments. The debate then starts again with a new pace!
When we were kids, we had a very few options. Either we had to go to public schools, army public or Aga Khan Higher Secondary School, but with the recent establishment of private schools in the last 8 years, things have changed. People of my land are blessed now with many options which is a plus point but what alarming is the quality of education is not up to the mark. These schools give you the charm to enjoy life, but make you a mere degree holder.
Last year in June, I availed a chance to teach in a well-known private school in Gilgit, I was curious in getting a tremendous experience, unfortunately that did not happen; instead I was saddened by the first impression of the school. It was no school, rather a play-land where you can have good chit chat with your friends, enjoying lunch with a good cup of tea from canteen. The condition gets even worse when you assess the students of these schools, they lack basic knowledge. Apart from their studies, you would find them bunking classes, sharing cigarettes at Chai Shops in school uniform. The term discipline is unknown to both students and school administration. That's one of the reasons behind students' poor performance in board exams.
Today, schools are being established for business purposes in order to achieve a good profit margin from the initial investment, this trend is running so high. While writing my latest article, I talked with many professionals in the field of education; they seem worried about the standards of education. They believe in the establishment of new schools that could create a good fortune if it gets start with a proper plan of actions, thus it will impact on a first-class, educational, competitive environment but the matter of concern is, the business race is too dangerous. No attention has been made in this sector; people are building schools with undeveloped infrastructure. No labs, no library, no playground and no permanent teaching staff. The interesting point is they don't even have a permanent address. They are being operated in rented houses. Every month, you would find a new ad offering different degree programs.
 Above all, the role of Directorate of education is so disappointing, there's no check and balance from their side. They are busy in their own politics of transferring teachers from one school to another by getting the directions from political pressure groups.
This area needs a serious attention. The rest depends on the respected authorities of the region to formulate a policy regarding the private schools which could bring about a positive change in the educational environment of GB.