Change of loyalty: PPP's district vice president to contest elections on MQM ticket in Chitral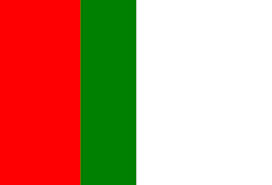 Gul Hammad Farooqi
Chitral April 3: Mutahida Qaumi Movement (MQM) has also decided to field a candidate in Chitral. This was revealed at a press conference today in which Haji Abdul Rehman said that after remaining part of PPP for almost 4 decades he has decided to join MQM. "The PPP has lost its shape and objectives. It is no more the party of Shaheed Zulfiqar Ali Bhutto and Shaheed Benazir Bhutto", he said. The defecting PPP leader was currently serving as vice-president of the party in Chitral.
He said that Altaf Hussain is a brave and honest leader and that is why he joined MQM.  He said that more than 100, 000 Chitrali are settled in Karachi and they are being supporting by MQM. He said that MQM central leadership will provide hostel and accommodation facilities to Chitrali students at Karachi if their party candidate gets elected from Chitral.
He said that he has submitted the nomination papers for PK 89.
He was flanked by Javed Iqbal and Noor Alam Shah former councilor Union council from Broze area.
Responding to a question about the ban imposed by residents of Ayun on candidates of all political and religious parties, he said that Ayun is his native town and he has more than 40, 000 votes in the area.