Gilgit-Baltistan government presents 'performance report'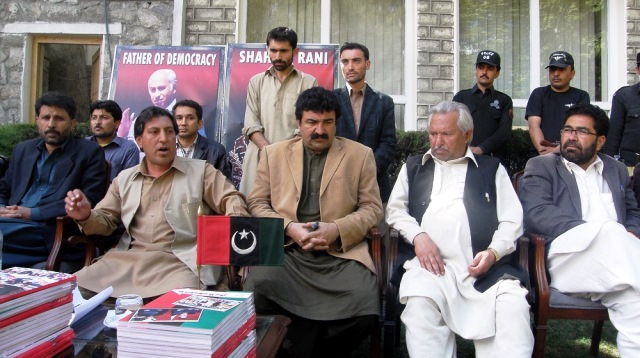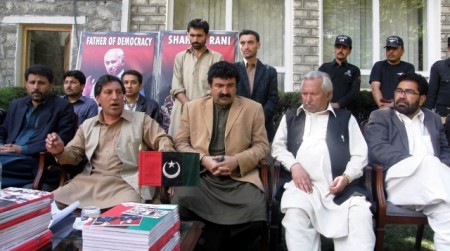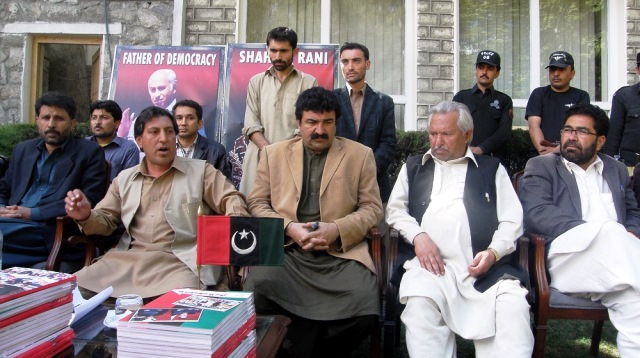 Our Correspondent
Gilgit, April 4: The PPP led coalition government in Gilgit-Baltistan today launched a publication outlining its three-year performance, highlighting, what it called, the achievements.
"The publication gives comprehensive, pictorial, details about the revolutionary steps taken by the government under the leadership of Syed Mehdi Shah", Dr. Ali Madad Sher, Information Minister, said, while briefing the media about the document.
 He further said that copies of the publication will be sent to all seven districts 'to get public opinion'. He also said that a more detailed press conference will be held to further elaborate achievements of the government within a few days.
He informed that performance of 19 departments have been presented in the document. Details about projects in process are also part of the document, he added.
The information minister refused to answer questions raised by the journalists.