Young Reformers of Gilgit-Baltistan hold summer session in Lahore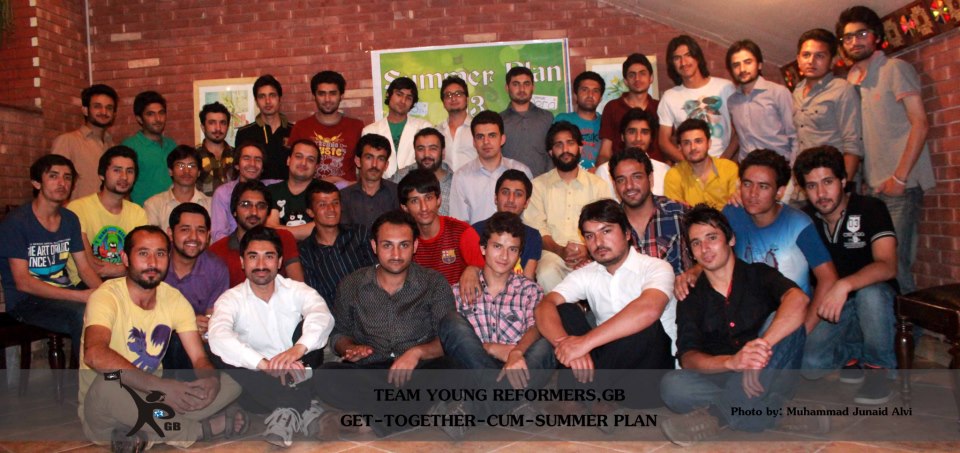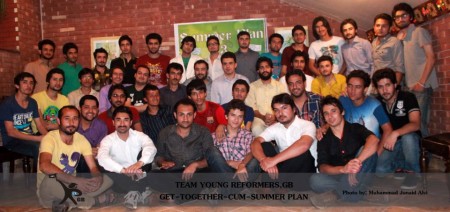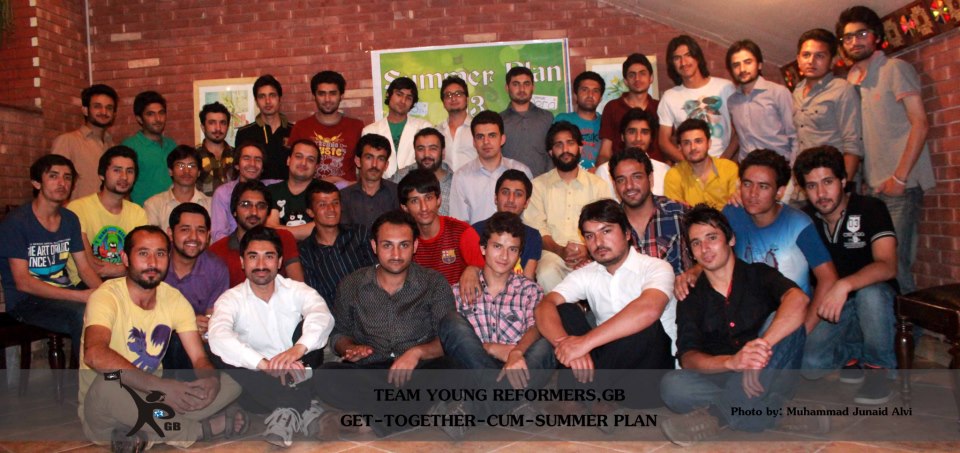 Press Release
Lahore, April 7: Young Reformers held a meeting with its delegates ,who belonged to more than twenty universities in Lahore on 6th April 2013.
The major agenda of meeting was to see the aspects ,options and priorities according to which 'Summer Plan-13' was to be framed .The session began with a formal introduction of range of activities that team Young Reformers conducted in past years. By throwing light on various aspects of executed-activities, forum was enlightened about the impacts, constraints and feasibility of past projects, and their implicit relation with the 'holistic development of youth of Gilgit-Baltistan'.
The team members of Young Reformers explained the purpose of 'Summer Plan-13' .The discussion was conditioned to look more into the deep aspects of its future activities, and get more insight about their confirmation with achievable pragmatism. After a comprehensive briefing about areas of concern, the session was opened for the delegates to give their respective inputs, and express their opinions in the provided context. A range of value added points, useful suggestions and consolidated thoughts were seen surfacing .The discussion progressed in its intellectually and pragmatically sound temperament, by lime lighting the possible solutions that come in capacity of youth of Gilgit-Baltistan that can bring some positive development in society.
The gathering was unique of its kind, since it has been first time that students of Gilgit-Baltistan were gathered in such a way, from almost all universities of Lahore and adjacent areas. Academically, socially and culturally diverse participants , made the session more successful, by ensuring their worthy presence and 'proportionate consultative participation' .They have to be accredited for setting a debut trend of 'volunteerism', that can serve as a benchmark in days to come to promote positivism in our society. [PR]