Gilgit-Baltistan represented at National Lok Mela, Tourism department lacks funds to support artists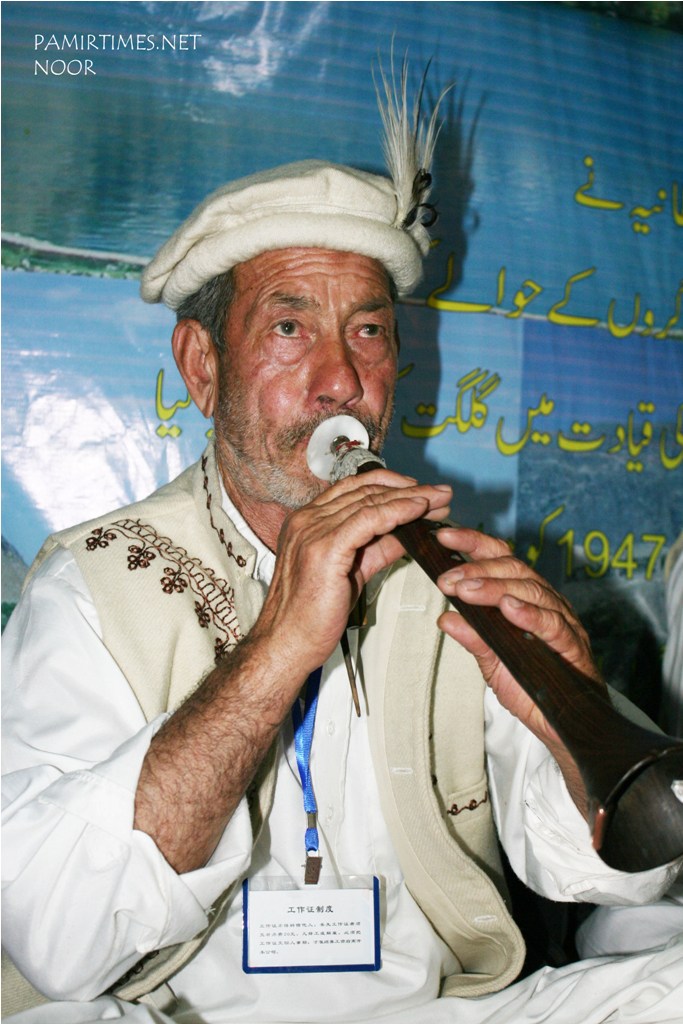 Special Correspondent
Islamabad, April 15: A 28 member team of artists from different districts of Gilgit-Baltistan is currently representing the region at the national lok mela underway at Lok Virsa, Islamabad.
The GB Culture Department has shown its inability to financially support the artists, citing "budget" constraints. They have instead written a letter to the director the Lok Virsa, asking him to extend help to the artists.
President of Gilgit-Baltistan Cultural and Arts Council, Pervez Mir, told Pamir Times that they were able to get partial funding from AKRSP while the remaining funds were arranged by the Gilgit Arts Council, through its reserves. He lamented the lack of cooperation from the department and ministry. He also said that the letter was given to the Council on 13th of April, which resulted in severe difficulties for the artists, who reached the venue two days after the event had begun.
Renowned artists, Jan Ali, Ghulam Nabi Hamraz, Ayub Mutasir, Sher Khan Nagri, Sher Khan Janisar and several others are participating in the event, along with craftsmen and women, from different valleys.
Women artisans have displayed cultural items at stalls, while organic products are also available.
The artists of Gilgit-Bltistan will stage a huge musical and cultural show at an Open Theater, located inside the Lok Virsa, on 17th April 2013.
They have appealed to the people of Gilgit-Baltistam living in the twin cities to attend the event on the night of 17th April.