Two youngsters drown in Ghizar River, near Gahkuch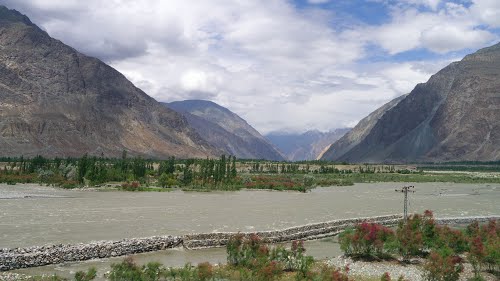 Updated
Gahkuch: Two youth, reportedly hailing from Yasin Valley, have drowned in the Ghizar River near Gahkuch.
According to details, the two youth were swimming in the river when they were swept away. They were identified as Shabbir son of Ali Murad, a resident of Yasin proper, and Waqar, a resident of Gindaye village.
The locals recovered both the dead bodies from the river and handed them over to their relatives.
According to some sources, the two youth were friends and one of them slipped and fell in the river. The second friend, reportedly, drowned while trying to save his friend.
The flow of water in the glacial streams and rivers increases manifolds during the summers.