Kalash People's Development Network gets new board of directors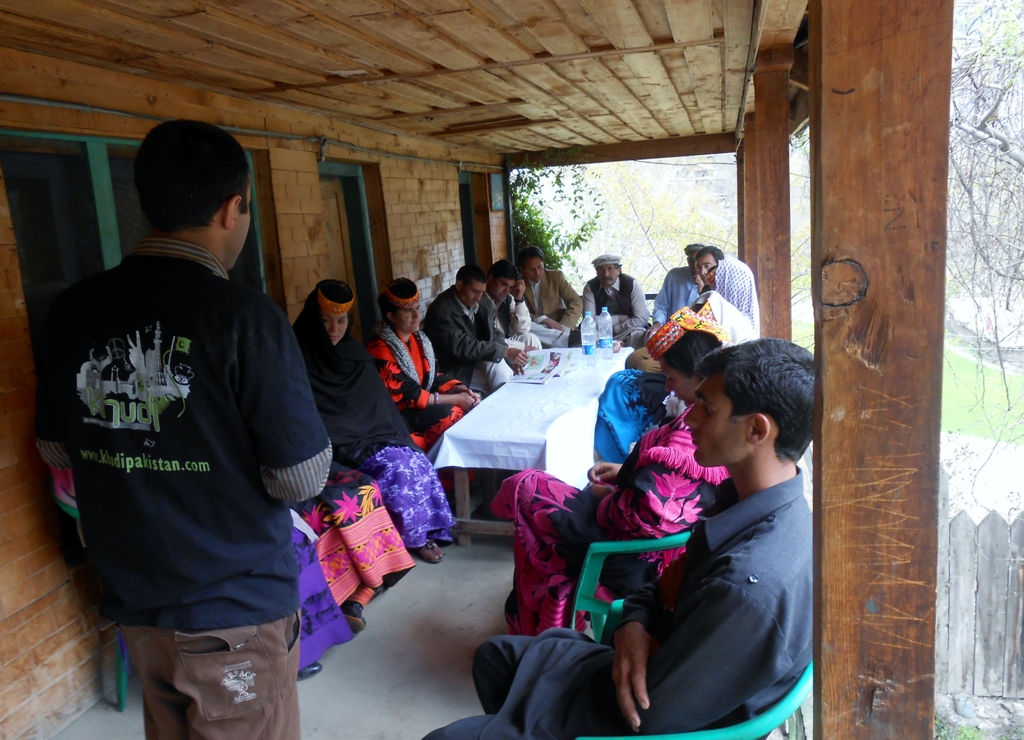 Kalash, April 21 (PR): Speakers at a board of directors meeting highlighted the achievement of Kalash People's Development Network. KPDN is only organization in Kalash valleys which is making progress in social sector since its inception in 2005 as a community support local organization and KPDN emerged as one of the true organization and dedicated members working day night for developmental and conservational projects in Kalash valleys. 
A press release issued on Thursday said that the KPDN's board of directors' election was held today at KPDN head office in Kalash valley Mumuret, village Anish. After two consecutive meeting of 22 executive body of the organization nominated 13 members for board of directors.
''We don't want selection, but election'' said Luke Rehmat during a briefing session of the meeting.
The BoD of KPDN consisted of members from three valleys of Kalash including Mumuret, Rukmu and Biriu and three people were contested presidential election, namely Unat Baig from Biriu valley, Gumaira from Mumuret valley and Gul Nazar from Rukmu valley. Two females and one male was contestant.
The final election was decided by toss among three candidates and Gul Nazar elected as chairperson of KPDN. For the sectary general BoD members unanimously elected Imran Kabir as a sectary general of the organization.
For the rest of BoD Gumaira elected as vice chairperson, Baras Khan elected as vice chairman, Yasir Ali elected as sectary public relation and Diaana elected as sectary finance for the organization.
The KPDN BoD is a collection of like minded peoples balanced in terms of gender and including elders and educated youth from Kalasha valleys, the KPDN is a true representative of Kalasha peoples. The youth of the valleys are determined to work hard for education, health, culture, forest, tourism, sports and many more on the platform of KPDN.
Soon KPDN is forming advisory board that will include national and international experts and it was decided during the meeting.
The meeting was attended by nat baig, Baras Khan, Wazir Zada, Akram Hussian, Bakhtawar Shah, Yasir Ali, Syed Gul, Shamim, Hazrat Gul, Misro Khunza, Gumaira, Sher Alam, Said Ahmad, Subhan Udin, Gul Nazar, Imran Kabir, Shaukat Ali, Fazal Azim, Ishfaq Sagar and Luke Rehmat.