Youm-e-Shuhada observed in Gilgit-Baltistan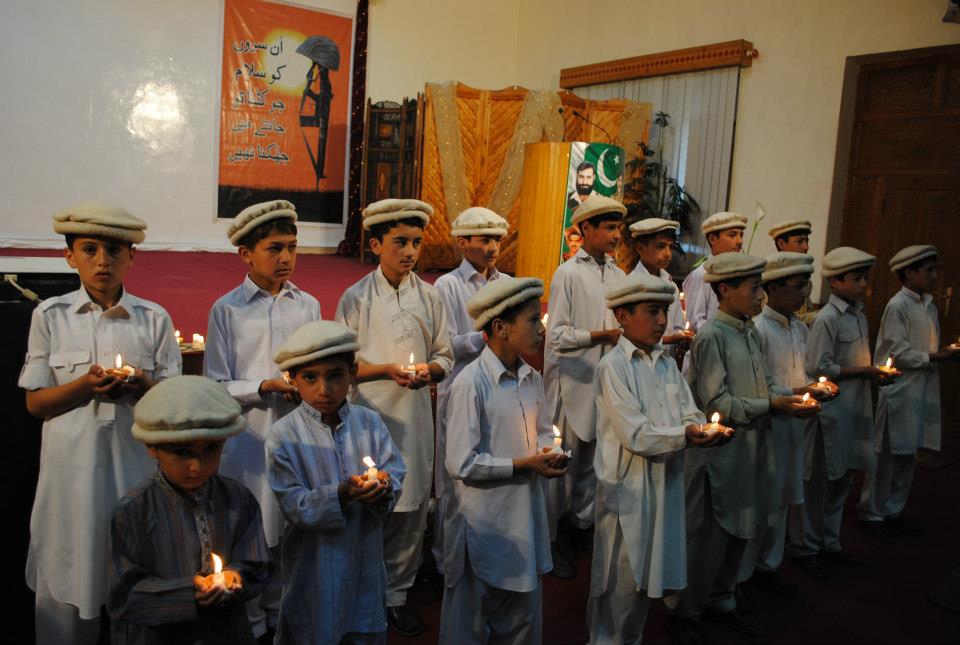 Our Correspondent
Gilgit, April 30: The 30th of April was celebrated as Youm-e-Shuhada across Pakistan, a day dedicated to the remembrance of martyrs who laid down their lives while defending the frontiers and cities of the country. Events were held across the country in which speakers, students, youth, political and social leaders and Army officers paid rich tribute to the people who sacrificed their lives in the line of duty.
A very large number of soldiers of the Pakistan Army and paramilitary forces, as well as the police officials, have lost their lives during the last decade in the war against insurgent terrorist groups active through the length and breadth of the country.
Speaking at a different event on the occasion, Chief Of Army Staff General Ashfaq Pervez Kayani said that the war against terrorism will go on. He said that it is Pakistan's own war.
In Gilgit-Baltistan an event in this connection was held at FCNA Headquarters, attended by hero of Gilgit-Baltistan's war of freedom, Group Captain (r) Shah Khan, Governor Syed Pir Karam Ali Shah, Speaker Wazir Baig, Commandant of Gilgit-Baltistan Scouts, Chief Secretary Sajad Saleem Hottiana and a large number of officials and public representatives.
Young kids paid tributes to the martyrs by performing tableau and skits and singing national songs.
In Gilgit, the day started with laying of floral wreaths at the monument of martyrs located in Chinar Bagh, close to the Gilgit-Baltistan Legislative Assembly. The floral wreaths were laid by hero of Gilgit-Baltistan's war of independence, Group Captain (r) Shah Khan, Brigadier Allauddin and other officials.
Similar events were also held in Ghanghce, Skardu and other parts of the region, where speakers showered praise on the martyrs and hailed their valor and dedication.