Newly elected cabinet of Gilgit-Baltistan Professors and Lecturers Association sworn in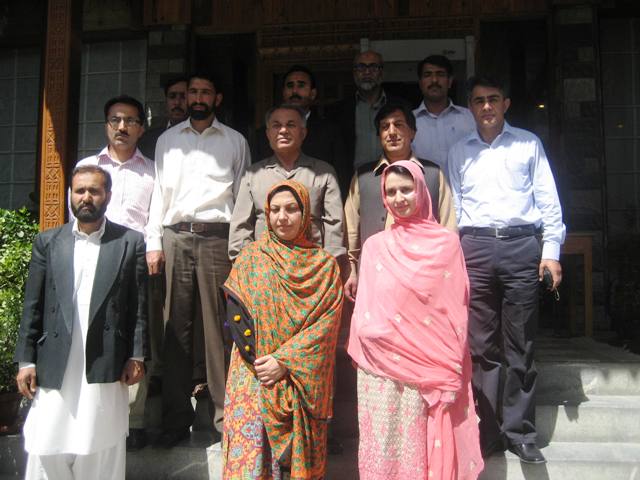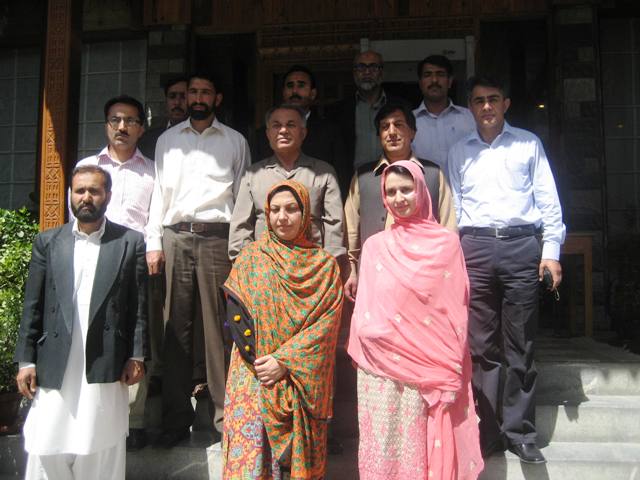 Gilgit, May 14:  (PR) Newly elected cabinet of Gilgit-Baltistan Professors and Lecturer Association (GBPLA) took oath today in Gilgit. Minister Education Gilgit-Baltistan Dr. Ali Maddad Sher administered oath of the 10 member cabinet including two female members.
Assistant professor Muhammad Zaman, newly elected President of GBPLA in his welcome speech expressed the hope that the new cabinet will try its best to solve the issues of GB professors and find solutions for challenges faced by staff and students of colleges.
Minister for Education congratulated the newly cabinet members and assured his full support to the GBPLA for resolution of issues. He said that steps will be taken to resolve issues like promotions, creation of posts, application of 4-tier formula and other issues related to colleges of GB.
Newly cabinet members are including Muhammad Zaman, Irshad Ahmed, Muhammad Ali , Hassan Shad, Ejaz Ahmed Khan,  Fazal Karim ,Sherdil Shah, Ms.Saba Gul and Ms Naheeda Karim.