Team Gilgit-Baltistan defeats Azad Kashmir in final match of All Pakistan U-14 Football Tournament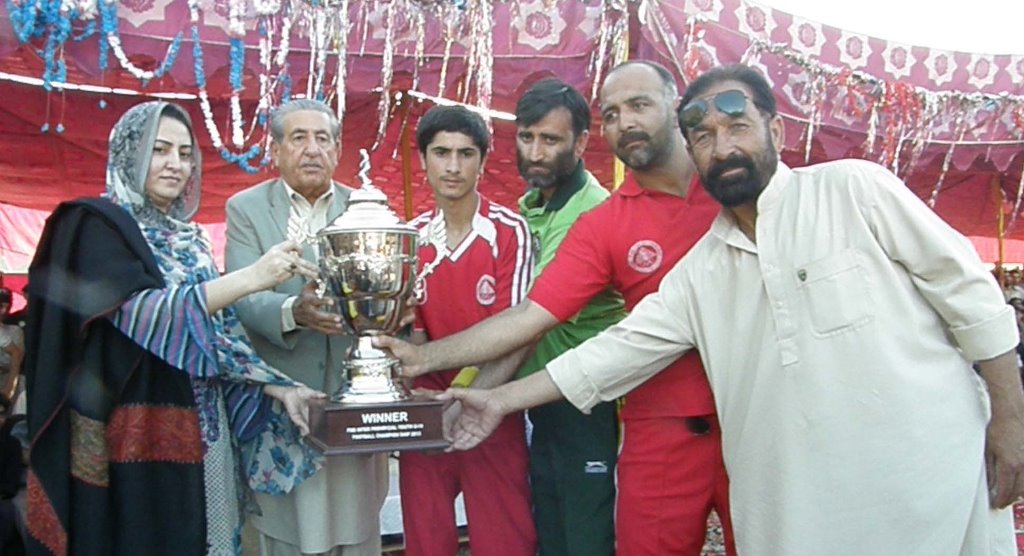 Our Correspondent
Gilgit, May 30: After a tough match, Team Gilgit-Baltistan defeated, 4-3, the guests from Azad Kashmir in final match of the All Pakistan under-14 football tournament, held in City Park, Gilgit today. The teams remained equal till the end of the given time. The winner was decided based on penalty, spot kicks, in which GB took one goal lead over Kashmir, who scored 3 goals.
GB governor Syed Pir Karam Ali Shah was the chief guest during the final match. The final was attended by thousands of people.
Teams from FATA, Khyber-Pakhtunkhawa, the Punjab, Sind and Balochistan had also come to Gilgit to enjoy the mega event.
Artists of the Silver Jubilee Band, Gulmit, also performed at the occasion, adding to the beauty of the event.
Prizes were distributed among the winners and performers by Pir Karam Ali Shah, Sadia Danish and MLA Muhammad Ayub Shah.