"All Employees' Association" threatens to go on strikes, again!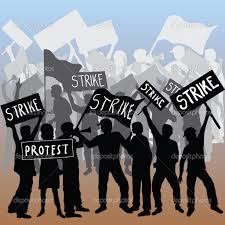 Gilgit, July 7 (PR): All legal ways have been used in the past to apprise the authorities about the reservations of government employees regarding the annulment of 25% salaries. However, so far no action has been taken in this regard despite of assurances. If our legal demands were not given due importance we will be forced to go on strike across the Gilgit-Baltistan region and protest.
These views have been expressed in a press statement released to the media by the All Employees Association, an umbrella group of the representatives of different employee unions from various government departments.
The former Chief Secretary had announced along with the Chief Minister that the 25% additional salary will be paid to the employees, after thousands of government employees went on strike throughout the Gilgit-Baltistan region.
However, the announcement has proven to be a lip service, which has infuriated the employees.
During the strike last month the common people across the region suffered due to closure of hospitals, post offices, schools and other government facilities.
The government employees in Gilgit-Baltistan had been getting a 25% additional salary as per a court decision in the past, but that decision was struck down through a notification. The employees were also directed, in that notification, to pay back the 25% additional salary they had obtained in the past.