Gilgit-Baltistan Chief Court suspends Finance Division's controversial notification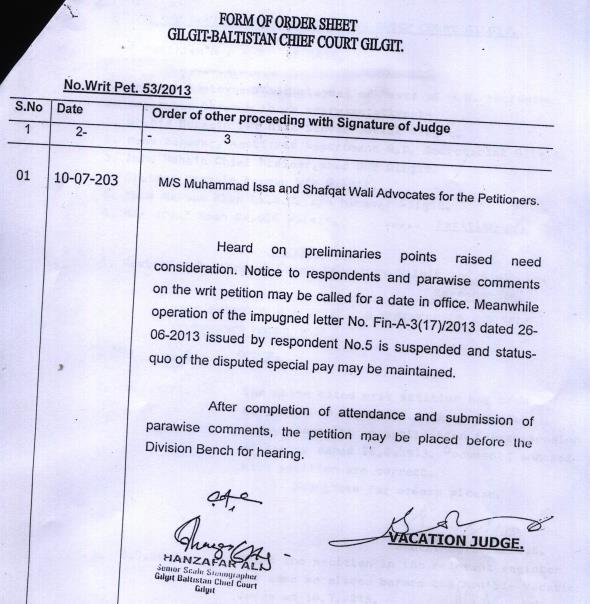 Special Reporter
Gilgit, July 10: The Gilgit-Baltistan Chief Court has suspended a notification issued by the Finance Ministry in which payment of 25% special allowance to the regional government's employees had been stopped and the employees had been directed to return the amount paid to them.
The Chief Court order has suspended the notification (Fin-A-3(17)/2013 and decreed that status-quo vis-a-vis the "disputed special pay" may be maintained.
The court has also asked for placing the case before a division bench for further hearing.
The All Employees Association had filed a petition in the Court against the controversial notification which triggered the employees to go on strike throughout the region.