Towards "Naya Gilgit-Baltistan"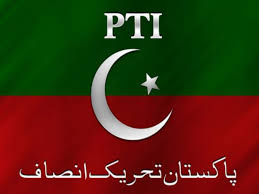 By Imtiaz Ali Taj
After Khyber Pakhtunkha(KP),   all is set for creation of a Naya Gilgit-Baltistan(GB)!
The incumbent assembly of Gilgit-Baltistan will complete its term by end of year 2014. The general elections for new assembly will be held in the start of year 2015.  From past trend, we find that whosoever rules in center manages covertly and overtly his or her government in the region of Gilgit-Baltistan. However, it might not happen this time because of the change factor introduced by PTI in overall country as well as in Gilgit-baltistan.
In past, PPP has been the only popular party across all regions of GB; however, with dismal performance in its last term and severe sectarian incidents, it has lost ground to a great extent.  Like other parts of country, PMLN enjoys little popular support in GB and relies more on heavy weights to get share in power politics.  Except the card of power control in federation, it has nothing worth selling to people of Gilgit-baltistan. Its vague and apologetic stance on constitutional orphanage and sectarian violence has further reduced its popularity in the region. There are other parties like JUI(F) and Nationalists  which have electoral support in some pockets of GB but it is insignificant except Balawaristan National Front(Naji). The later is quite popular in district Ghizer and some parts of district Gilgit.
The party which seems to be emerging as popular one and largest is the Pakistan Tehreek E Insaf(PTI). This prediction is based on following premises; first, the personal charisma and popularity of cricketer turned politician Mr Imran Khan, who enjoys wide popularity among youth of GB. Furthermore, due to his invaluable social work in form of a cancer hospital and Imran Khan Foundation, he cherishes deep trust and respect in every corner of country including GB.  Second, the  change factor; likewise rest of the country, the anti status quo sentiments are at high in GB because of failures of PPP's tenure, furthered by anti poor  budget and economic policies introduced by new PMLN's  government in center.
Third, the concrete and crystal clear stance of party on constitutional orphanage of GB, has harbored immense support among educated youth and otherwise nationalists factions.  During his last visitto the region, Imran Khan made a policy statement that GB would be given full-fledged constitutional status if PTI came into power.
Fourth, PTI enjoys support of majority of students, professionals and entrepreneurs of GB down the country as well as   overseas. This is evident from results of general elections of Pakistan, that candidates of PTI got victories and significant number of votes in the areas where there are large number migrants of GB-Rawapinldin, Islamabad and Karachi etc.
Furthermore, the strong and bold stance of Mr Imran Khan against sectarian outfits and his  visits to victims of sectarian violence in past, has boosted its positive image of PTI in GB.  In 2012, Mr Khan visited Astore and Baltistan division to condole affectees of deadly Loolosar and Kohistan incidents.
Additionally, if we look are at organization of party, PTI seems to be in better positions than all others. In scenario where all other parties rely on personalities and heavy weights, PTI has managed to put up a strong steering committee of representatives from all regions. Moreover, it has a democratically elected and well structured student body of Insaf Students Federation (ISF) GB. ISF GB has its representatives, organizers and workers in all districts of Gilgit-Baltistan. ISF GB will play a critical and vibrant role in get votes for PTI in upcoming elections
In conclusion, after KPK, we might get a Naya GB, provided PTI plays its cards well and fields well reputed, honest and competent candidates.
The contributor is a development professional and Central Social Media representative of PTI-GB. He Tweets at  www.twitter.com/itajjee