Center decides to not consider members of Gilgit-Baltistan Council for "advisory" positions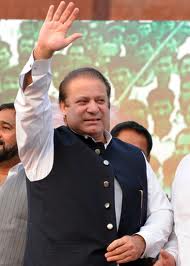 Asim Iqbal
Islamabad: The Federal government has decided that no member of Gilgit-Baltistan Council would be appointed adviser to the Prime Minister of Pakistan. It has also been decided that MNA Marvi Memon, Raja Zafar ul Haq, Sardar Yousaf, Iqbal Mehdi, Tariq Fazal and Baligh ur Rehman would be nominated as federal representatives in the GB Council.
The decision of not appointing any adviser form the GB Council has been made after consultation with regional leadership of Pakistan Muslim League-Nawaz(PML-N).
According to a report published in local media the political secretary of PM phoned Hafiz Hafeez Ur Rehman, the chief organizer of PML-N Gilgit-Baltistan chapter, and discussed political issues of the region in detail.
Hafeez, reportedly, apprised the political secretary of PM that according to the Governance Order to make the adviser from the GB Council was not obligatory and it was the discretionary power of Prime Minister.
According to reports Hafeez Ur Rehman has also expressed concerns over the size of the provincial cabinet saying that 19 members out of 33 members of GB Legislative assembly were either ministers or advisers to the CM and PM.
The decision of federal government is being seen as a sat back for those opportunist members of GB Council who were ready to change their political loyalties for advisory positions.