Independence Day celebrated in Gojal Valley, upper Hunza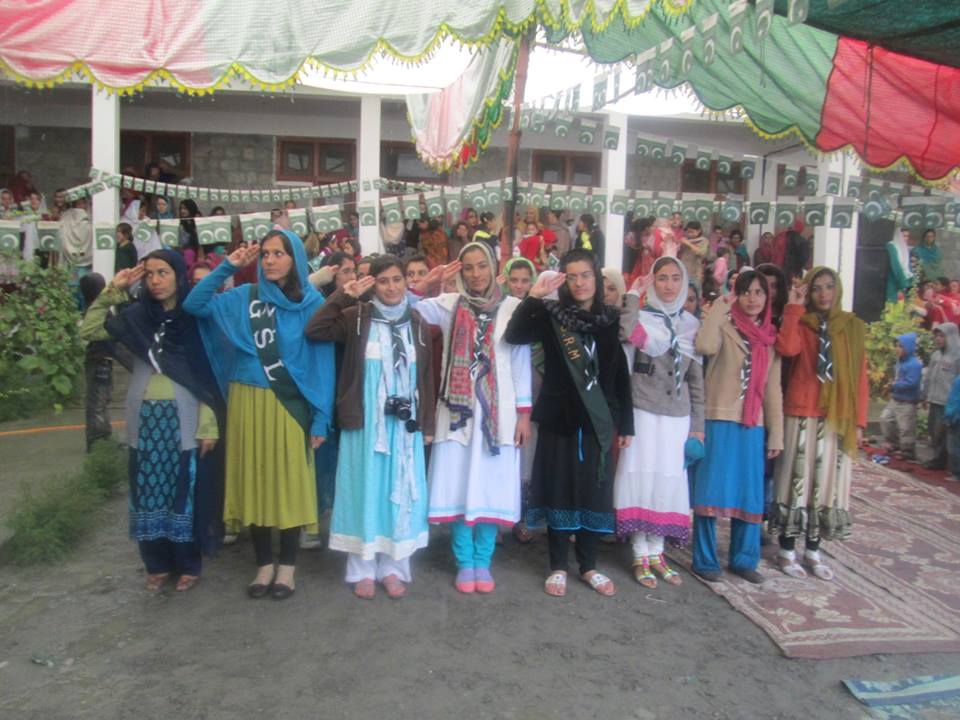 Photos: Zaheer Bari & Zeeo Zia 
Gilgit, August 14: A rally of pipe bands was held in Gulmit, the Tehsil Headquarters of Gojal Valley, on the occasion of the Independence Day of Pakistan. Hundreds of people attended the event despite of heavy rain.
Tributes were paid to heroes of the Independence of Pakistan Movement by speakers. The youths were urged to work hard to excel in their lives as professionals and as responsible citizens.
Pipe bands from different villages of Gojal Valley participated in the colourful event. The band from Shimshal was declared the best performer at the occasion.
In Shishkat Village of Gojal the Boys and Girl Scouts arranged an event to celebrate the Independence Day. Different cultural and educational items were presented on the occasion, in which rich tributes were paid to the leaders of Pakistan Movement.
In another news, the final match of All Gojal Independence Cup Flood Light Volleyball Tournament was cancelled due to severe rainfall in the Moorkhun village of Gojal Valley.
The final match will now be played tomorrow night.