GB,UN partnership to speed up development programmes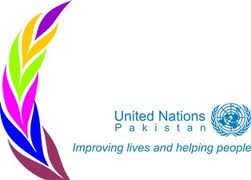 Media Report
Islamabad, August 27:  A comprehensive consultation took place on Monday, in collaboration with the Government of Gilgit Baltistan and the United Nations on the One UN Programme II, a five-year development initiative, developed in partnership with the Government of Pakistan, which was endorsed in December 2012.
The consultation was co-convened by the Planning and Development Department and UN Women Pakistan. Participants included senior government officials from Gilgit Baltistan, legislative assembly representatives, experts from academia, civil society organization representatives, media and the United Nations.
The prioritized areas of synergy and cooperation between the United Nations and the Government of GB, as well as the eleventh Five Year Development Programme were discussed. Key areas included sustainability, inclusive location specific development measures aimed at boosting institutional capacity, increased resource mobilization and extended reach to the most marginalized segments of population.
At the opening of the consultation, the Minister for the Planning and Development Department, Mr. Raja Mohammad Azam Khan, highlighted that the UN had the potential and comparative advantage to work with the Government of GB as a strategic partner to achieve national development and progress on the Millennium Development Goals. He recognized and acknowledged the fact that numerous development interventions under the umbrella of UN had been instrumental in bringing about positive changes and for improving the social indicators of GB.
He aspired for the government of GB to engage with the UN in the formulation of the next five-year plan for greater synergy and impact. The Deputy Representative, Officer in Charge of UN Women Pakistan, Ms. Sangeeta Thapa stated that while the United Nations system continued to be a close partner of the Gilgit Government in its development endeavors, there was still much scope for the idening of their growing partnership.
She expressed her immense gratitude to the government of GB and the participants, whose inputs she maintained would be crucial in further refining of the One United Nations development assistance to the province. Furthermore, she announced that UN would be working with the Planning and Development Department in setting up a Steering Committee to provide oversight for the implementation of the OPII interventions in the Gilgit Baltistan. The consultation concluded with a joint declaration to further enhance the commitment of working together on mutual development priorities.—APP