Technology reaches the heights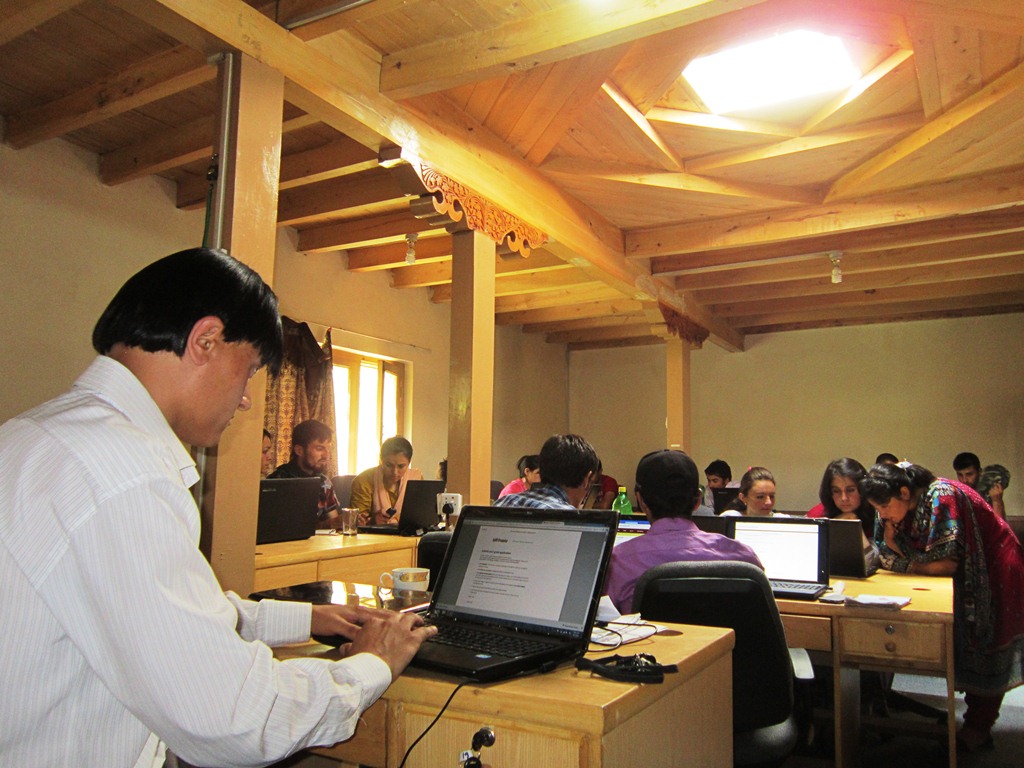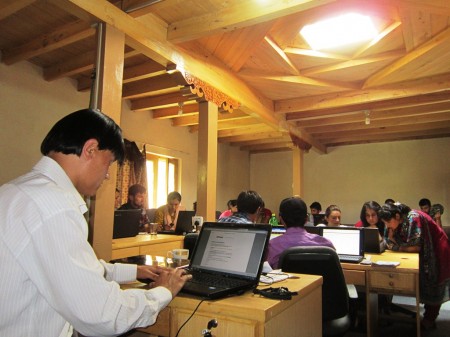 Special Report
Karakoram Area Development Organization (KADO) takes the lead in establishing state of the art I-Tech centers in far-flung valleys of the mountainous Gilgit-Baltistan to address the crucial issue of youth unemployment by providing ICT skills and enhancing the chances for self-employment. The project, Enhancing Employability of Marginalized segments in GB through IT, is funded by German Society for International Cooperation (GIZ). Under this project, 7 I-Tech centers have been established in GB along with 2 mobile training units. The centers were equipped with laptop, solar energy for power backup, and fast and reliable internet connectivity through VSAT. The purpose is to uplift the economic conditions of the youth by providing skills for making money through online activities and alternate energy solutions.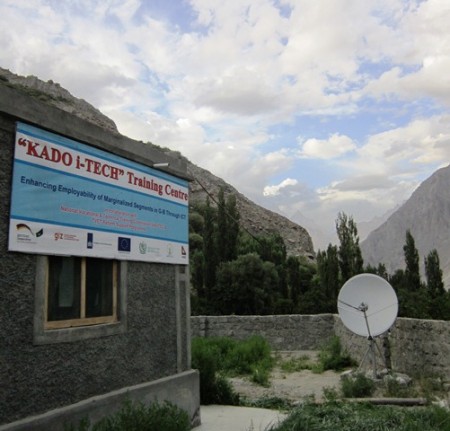 KADO, under this project,  has launched highly specialized, skill-based short training courses for youth aged 18 to 38 years with special focus on marginalized segments of the society; women, physically challenged, ultra poor and disaster effected people. "400 youth were enrolled for courses in 7 I-Tech centers established in 4 districts of GB, said Mubeen Muhammad, CEO KADO.  He informed that the training centers in Gulmit, Aliabad, Karimabad, Danyore, Gilgit, Gahkuch, and Skardu will train 2500 youth in 2 years. Youth will be encouraged to take the challenging path of entrepreneurship, he said.
Courses are offered in the areas of e-marketing, resource mobilization, programming, web/graphic designing, accounts and finance, stocks and forex trading. The 2 mobile training units will train local entrepreneurs and youth on IT for entrepreneurs and solar energy solutions. These mobile units will consisted of a trainer, a VSAT for internet connectivity, 20 laptops with furniture and will cover 20 towns of GB. The Skill Development Council of Pakistan will accredit the successful trainees. "The core element of the IT for entrepreneurship program is an innovative curriculum which complements the basic topics of business and technology to address the entire entrepreneurship life-cycle for potential as well as existing entrepreneurs, said Ajaz Ali, Project Manager.
Talking to PT, Ejaz Ali, Manager Projects KADO said that solar panels were installed in order to ensure power backup during load shedding.  H said efforts will be made to evolve a mechanism to sustain the impact after project exit.
Karakoram Area Development Organization (KADO) is an indigenous initiative aimed at to improve the socio-economic conditions of the local communities with a special focus on women, disabled people and other marginalized segments of the society. Since its inception in 1996, the organization has implemented diverse projects and developed successful models in handicraft, environment, rehabilitation of Special People, ICT4D, gems and jewellery development, art and culture, knowledge management, e-Governance, micro-health insurance, agri-trading, institutional development and fostering public private partnerships.