Mountaineering training concluded in Passu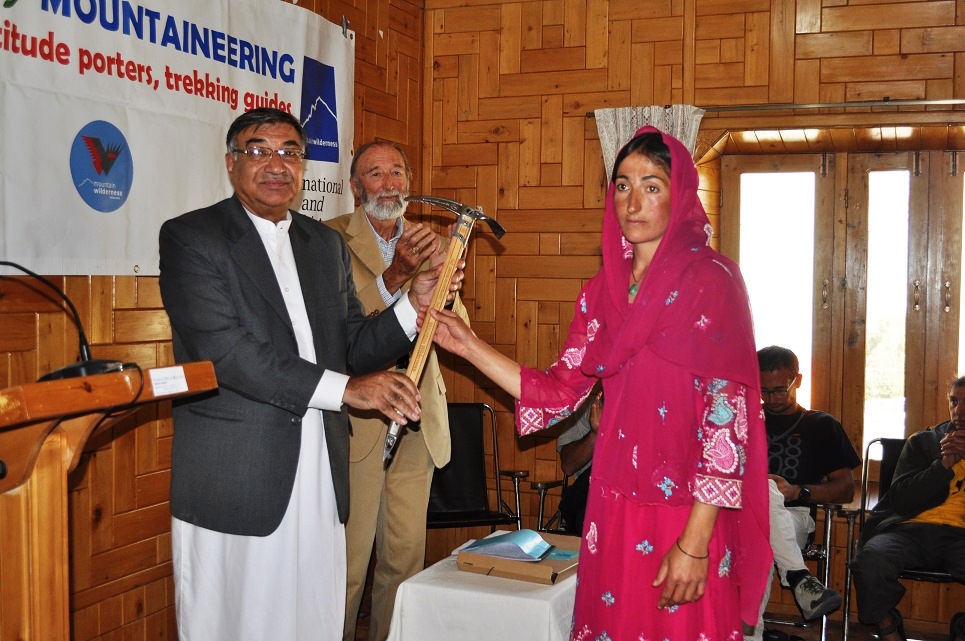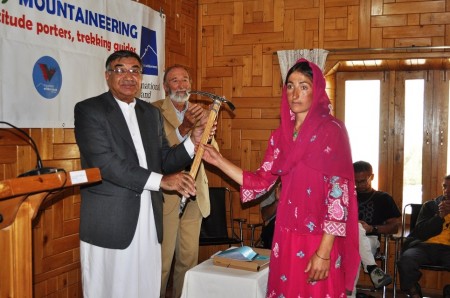 Saima Aziz
Passu: The 15 days long specialized environment friendly mountaineering training has successfully concluded at Passu village in Gojal tehsil of Hunza.  The twenty-three successful trainees included three mountaineers from Wakhan Afghanistan and seven young girls from Pakistan.
Mutabiat Shah, Member Gilgit-Baltistan Legislative Assembly, who was the chief guest at the closing ceremony, along with other guests of honor distributed certificates among the participants. Based on the assessments, 12 trainees received certificates as Instructors, 6 as trekking guide and 5 as Assistant trekking guides.
Farzana, hailing from Shimshal, received the "Stefania Benuzzi Award" for her best performance during the training.  Zahid Ahmed from Passu was declared as the best participant among the beginners.
Jamil Uddin, RPM AKRSP Gilgit, Yasir Hussain; Deputy Director Tourism, DC Hunza-Nagar, Dr. Hermann Kreutmann, Col. (Rtd.) Sher Khan and President Ismali Councils for Gulmit and Hunza were also present at the occasion. The guests lauded the efforts of Mountain Wilderness and AKF for empowering youth in marketable skills in niche areas.
The training course was arranged by Mountain Wilderness Italy in collaboration with Aga Khan Foundation and Alpine Club of Pakistan. The purpose of this course was to provide set of highly qualified mountaineers the capability to become mountaineering instructors as a step to become self-sufficient in the development process of building a soft mountain adventure tourism infrastructure in Northern Pakistan.
Mountain Wilderness, a non-governmental organization dedicated to the preservation of mountain areas, has a worldwide reach with representatives on all continents.