Chitral: Rally held to advocate school enrollment in Kalash Valley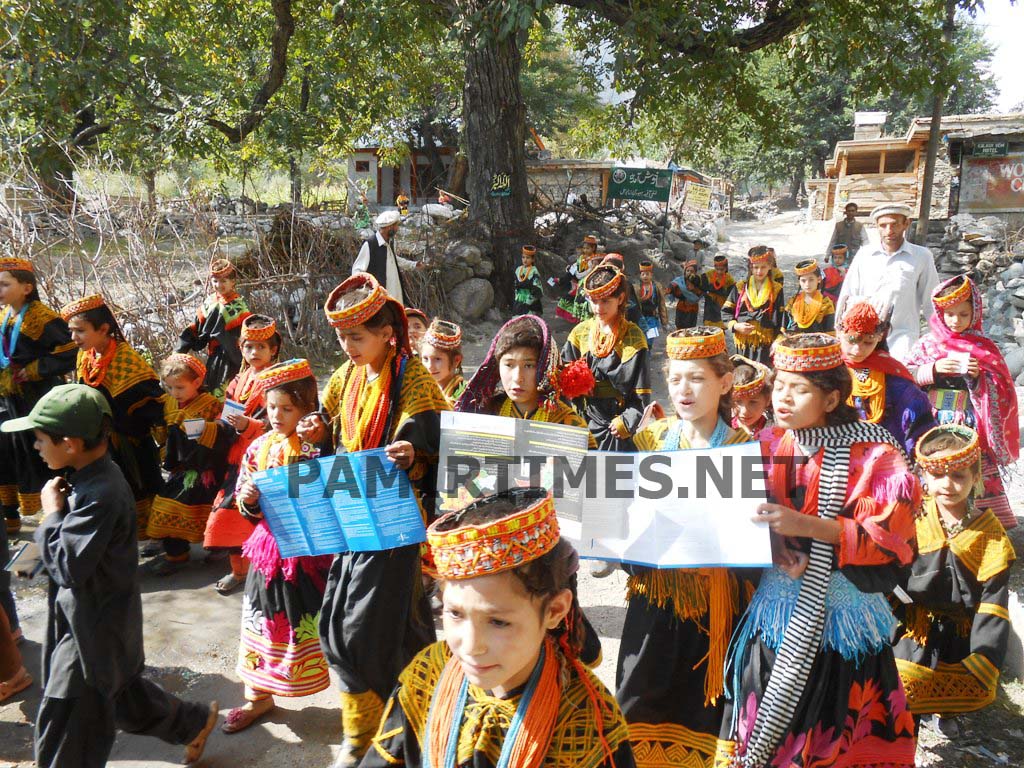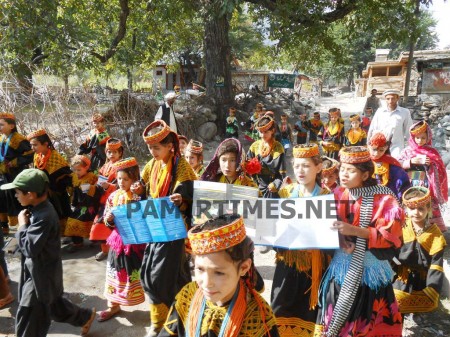 Kalash, Sep 20: A rally was organized by different primary schools located in the remote Kalash valley of Chitral, to raise awareness about education and increase school enrollment. The rally was held in collaboration with the Alif Ailaan project, aiming to "transform education in Pakistan".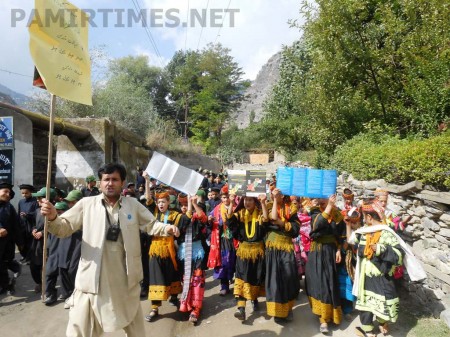 Students from Kalasha Dur, a traditional private Institute of the Kalasha, and Kalasha primary school Mumuret (Bumborate) marched in the valley's streets, holding placards and chanting slogans in favor of school enrollment. The placards were inscribed with messages asking parents to enroll their children in schools.
The rally started from Kalasha Dur School at Brun Mumuret and passed through various villages in Mumuret. They were also joined by students from Tameer-e-Millat. The rally covered more than 04 kilo meters area. Students were chanting slogans in favor of education through the rally.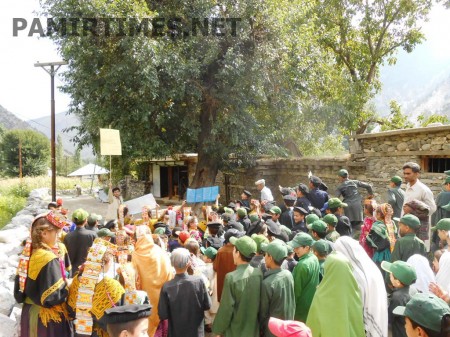 Addressing the rally, Sher Alam, a teacher at Kalasha primary school Mumuret said that children should focus on education and must be obedient to their parents.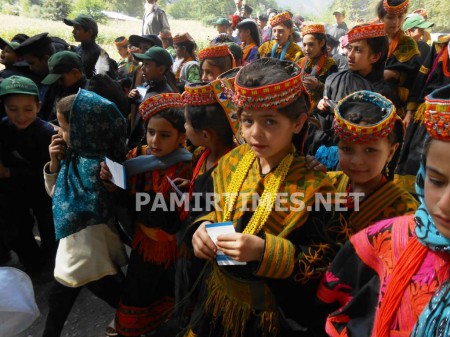 A large number of students and teachers participated in the rally.
Addressing the teachers and students, Luke Rehmat, the district network coordinator of Alif Ailaan project said that Pakistan is facing hard time in the history as almost 25 million children are out of schools throughout the country and an even larger number of students drop out after enrollment.
He emphasized  on the teachers and parents to enroll as many as students as possible and also urged students and parents to ask their parents, friends and family members to seek educational facilities for the valley.