Work on 700 KV hydro power house started at Ayun, Chitral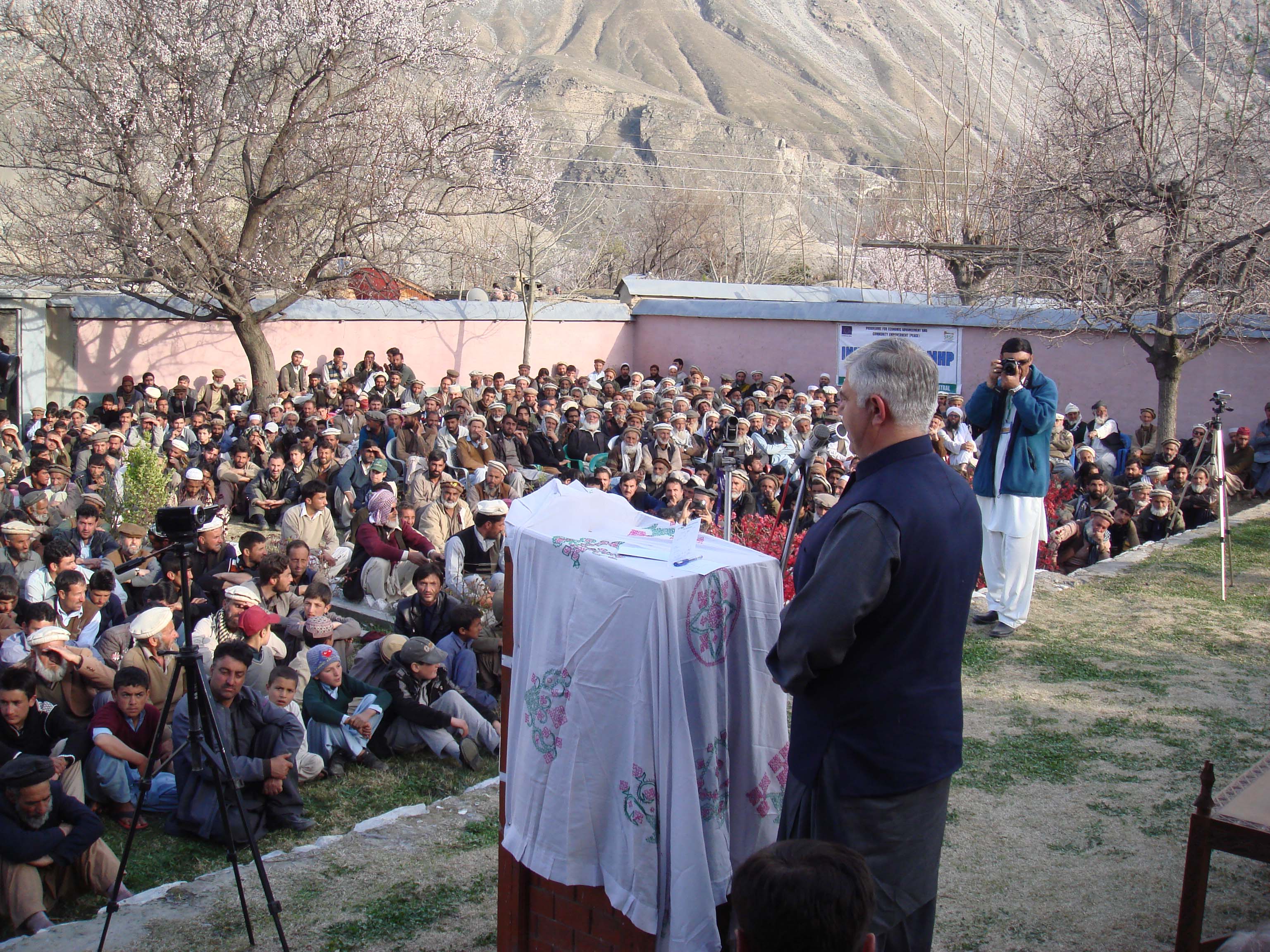 By: Gul Hamaad Farooqi
Chitral, March 24: Sarhard Rural Support Program (SRSP) launched work on another micro hydro power house of 700 KV at Ayun village. 700 KV MHP was inaugurated by provincial Minister for irrigation Mahmood Khan who was chief guest on the occasion. Addressing to the ceremony Chief Executive Officer SRSP Shahzda Masoodul Mulk thanked European Union who donated a huge amount for different power houses and developmental schemes at Chitral and some other parts of Khyber Pahtoonkhwa. He said that SRSP never compromise on quality and having zero tolerance for corruption in donated fund. That is why international donors trust upon us and donate fund for uplifting schemes of remote districts of KP.
Program manager Engineer Zahid Khan that EU donated rupees 102885094 through Program for Economics Advancement and Community Empowerment (PEACE). Two micro hydro power houses will be constructed with a capacity of 350 KV at Ayun village. He said that 2396 feet long water channel will be carried for this channel which will benefit 1120 households in the area.
MPA Saleem Khan, Haji Abdul Rehman, district president PTI Abdul Lateef, Maulana Muhammad Yousuf and other also spoke on the occasion. They said that there was an private power house in the area which was not sufficient for huge population of Ayun valley. A large number of people attended the ceremony.