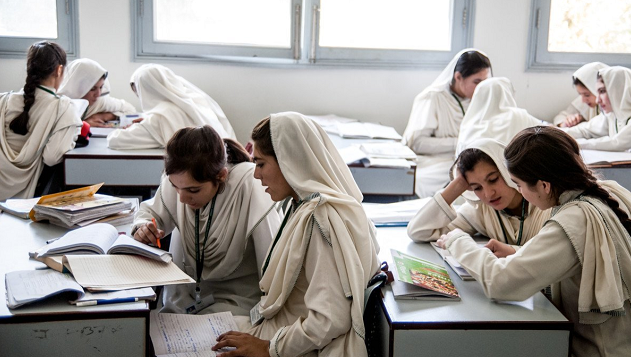 Chitral (PR) Electoral candidates of different political parties, independents, education service providers, civil society organization and parents will be gathering in Chitral town under the banner of Chitral's Education Convention an initiative of Alif Ailaan and Ishpata News (Ishpata Education) in collaboration with regional brands on 30 June 2018. The convention is being held to discuss education manifesto and reforms to promote quality education in the constituencies of PK1 and NA1. Chitral is ranked 46 in national raking while 05 provincially as per the Alif Ailaan district education ranking of 2017.
As a major transit route to all major tourist destinations in the KP, the PK1 and NA1 constituency in Chitral holds key importance and is frequented by locals and foreigners all year round. Chitral is a famous tourist spot due to the unique ancient Kalasha tribe and the world highest polo festival Shandoor.
Chitral's declining standards in education raises questions about whether Chitral's schools are equipped with the right tools to provide students with the necessary skills they would need in the future to sustain and protect Chitral's tourism economy and environment. Chitral is going to be commerce zone in near future via Wahkan corridor that connects Pakistan with central Asia. Will the existence educational facilities would sufficient for future changelings? What are the priorities of the politicians over there!
Some of the issues faced by the education sector in Chitral are:
Skewed distribution of Primary vs Non-Primary schools at both district and constituency-level
Many UCs in PK1 and NA1 without middle, high or higher secondary schools for girls or boys: most of school do not have electricity specially in upper Chitral
c. Use 'Beyond Primary Readiness' score from DER to explain the demand for schools up-gradation
Improvement of infrastructure that should cover reconstruction of quake-affected schools and provision of toilets and electricity, ESPECIALLY in girls' schools.
Learning outcomes (BISE results – mostly children failing in math, followed by English and science) – what does that mean for quality being provided in schools? How can it be improved in terms of teaching resource or budget? Lack of availability of data on learning outcomes at constituency-level? What does poor scores in science mean for expertise needed for environment/forest protection/climate change mitigation?