Those considering Gilgit-Baltistan part of Kashmir need to come out of the past: Mehdi Shah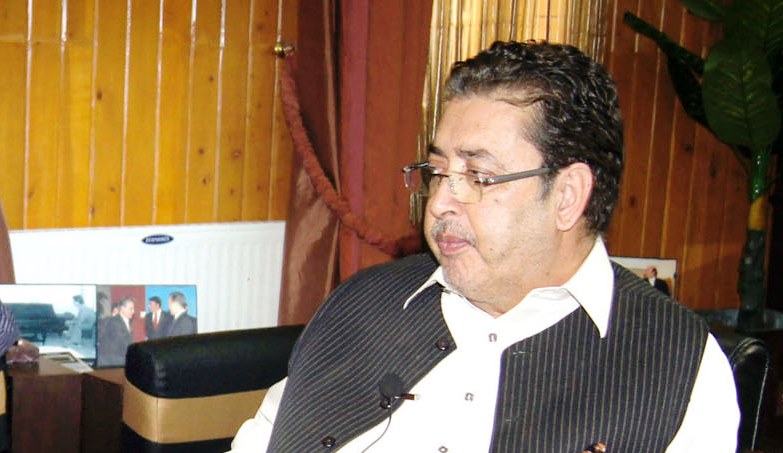 PT Report
Gilgit, September 24: The people who still consider Gilgit-Baltistan to be a part of Kashmir need to come out of the past and get realistic. The current political package is a gigantic step forward but  the ultimate destiny and dream of the people of Gilgit-Baltistan is to become constitutional part of Pakistan and get representation in the national parliament and senate.
These statements were made by Chief Minister of Gilgit-Baltistan, Syed Mehdi Shah, today while talking to a media delegation at his office.
He also said that forces opposed to the construction of the Gawadar-Kashghar corridor and other mega projects are trying to sabotage the region's progress by spreading terrorism. He claimed that the regional government has "wisely" tackled the issue of spread of terrorism and sectarian unrest by developing a "code of conduct".
He criticized the federal government for "ignoring" the Gilgit-Baltistan Council and creating hurdles for legislation with regards to important sectors, like Mining, Power Development and Tourism.