[Pictorial] Youth of Gilgit-Baltistan celebrate Independence Day across Pakistan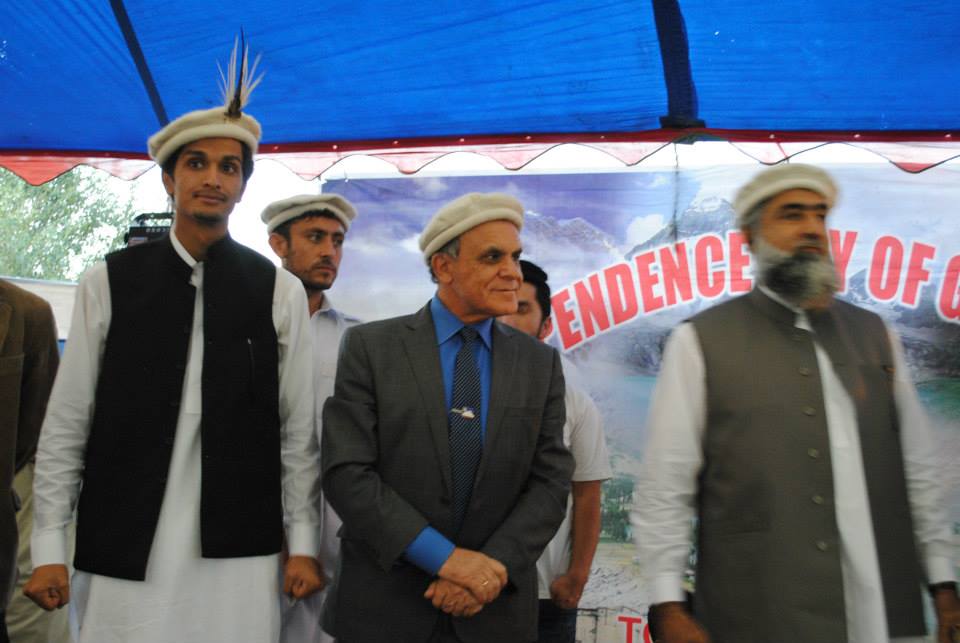 Monitoring Desk
Khi/Lhr/Isb: The youth of Gilgit-Baltistan celebrated the 66th Independence Day of their region at campuses across Pakistan. Cultural dances, seminars, discussions and entertainment centers were held in Karachi, Lahore, Abbottabad, Islamabad, Rawalpindi, Peshawar and other major cities. The youth paid rich tributes to their forefathers for fighting the Dogra occupiers and driving them out of the region despite of being very weak in military sense.
The youth also pledged their services for development of the region and for promotion of peace, harmony and justice in the region.
The deprivations of Gilgit-Baltistan were also discussed in details and the government of Pakistan was urged to bring an end to discriminatory practices and policies and resolve the constitutional issue.
In FAST – Karachi, the youth clad local caps and also asked their fellows to wear the cap and get photographed. The practice, they say, helps increase awareness about the cultural identity of Gilgit-Baltistan.
Events were held at Karachi University, FAST Karachi Campus, Forman Christian College Lahore, SZABIST Islamabad, Quaid-e-Azam University Islamabd, Islamic International University and several other colleges and universities in various cities.
In this report we are posting photographs received from different parts of the country. Mind you, many more groups and organizations are planning to celebrate the Independence Day tomorrow (Saturday) and the day after, on and off campuses in many cities.
If we have missed your event, please send an email to pamir.times@gmail.com, or simply inbox us on Facebook, with brief event details.
Enjoy the photographs 🙂