Rana Nazeem's controversial statement draws severe criticism from Hunza Valley
Our Correspondent
Gilgit, September 2: Reacting strongly to a derogatory statement mocking the public of Hunza Valley, attributed to PPP regional leader Rana Nazeem, GBLA speaker Wazir Baig has said that Rana doesn't know that the people of Hunza valley, Nagar Valley and Yasen Valley played a pivotal role in liberating Gilgit-Baltistan. He condemned the statement in which Rana Nazeem had said that the people of Hunza Valley and Gojal Valley are not being sincere to the land. Rana Nazeem reportedly made the remarks while speaking about the Attabad landslide disaster and the "exemplary role played by the government to alleviate their sufferings" and the "thanklessness of the people of Hunza Valley and Gojal".
Wazir Baig said that more than 30,000 people of Gojal Valley are suffering for three years due to the Attabad disaster, questioning the role of Rana Nazeem in alleviating their sufferings.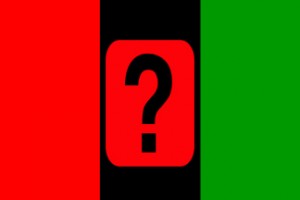 Meanwhile, the PMLN held a special meeting to discuss the statement of Rana Nazim. They termed the statement of Rana Nazeem as "ridiculous and totally uncalled for". The PMLN regional leaders and workers demanded of the Rana Nazeem, PPP, Wazir Baig and MLA Mutabiat Shah to apologize from the people of Hunza Valley for what they called "condescending remarks aimed at fanning of hatred and creating rifts in the region".
PMLN also said that hundreds of youth were tortured by the PPP government and two people were killed to please the Chief Minister. They said that no justice has been given to the families of Sher Ullah Baig and Sher Afza, father and son, who were shot dead at point blank by police officials in Aliabad, August 11 last year.
It is pertinent to note that PPP has been losing grounds in Gojal Valley, considered to be a party stronghold, and other parts of Hunza Valley for various reasons. Controversial and irresponsible statements of the PPP leaders might prove to be the last straw that would break the back of the camel.