Gilgit-Baltistan: Anti-polio campaign in jeopardy as LHVs refuse to work in protest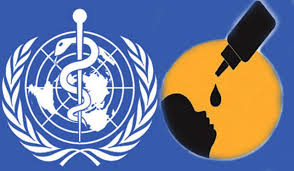 Our Correspondent 
Gilgit, September 28: Lady Health Visitors (LHVs) in Gilgit-Baltistan has decided to boycott the forthcoming anti-polio vaccination drive, in protest against non-regularization of their jobs.
According to details, the LHVs have decided to abstain from vaccinating children as part of a three-day anti-polio campaign scheduled to start from the 30th of September.
The LHVs have been working as temporary employees of the Health Department and they have protested in the past on several occasions against non-payment of salaries and non-regularization of their services.
Failure of the anti-polio campaign can increase the risk of more children become affected with the lethal polio virus.
It is pertinent to note that Gilgit-Baltistan is one of the region's in Pakistan where the threat of polio has not been fully controlled.