Hunza: Vehicle carrying tourists plunges into ravine, two foreigners killed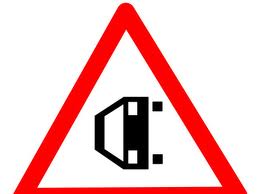 Our Correspondent
Aliabad, September 28: A vehicle carrying foreign tourists and local people plunged into a ravine while traveling from Aliabad (Hunza) to Gilgit on the Karakuram Highway. Two foreigners, including a female, passed away and four others sustained injuries. The deceased were identified as citizens of Belarus. One of the injured is believed to be a citizen of Ukraine.
According to details shared by a district official, the vehicle plunged into the river after its Tyre got punctured and the driver lost control, near Ghulmat village of Nagar sub-division, on Sunday night, at around 8 pm.
Two foreigners, including a woman, both believed to be citizens of Belarus, died on the spot. Their bodies were shifted to Aliabad hospital for autopsy.
The injured passengers have been shifted to hospitals in Gilgit and Aliabad for medical treatment, the official said.