Rock slide damages shop, vehicles near Gulmit boat stand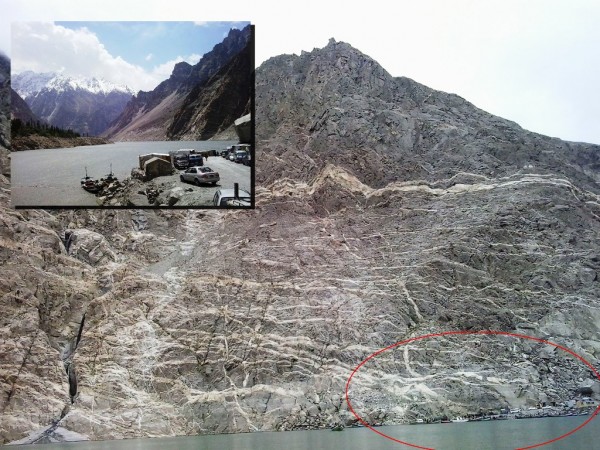 PT Report
Gojal, October 3: A rock slide near the Gulmit Boat Stand caused damages to two vehicles and some wooden cabins Thursday morning.
According to details, the rock slide occurred in the wee hours today when people had not started coming to the otherwise bustling spot; luckily there was no loss of life or injuries caused to any human being.
This particular spot is frequented by passengers, traders and laborers throughout the day because this is where the boats coming from the Attabad spillway get loaded and offloaded.