"Federal appeals court affirms dismissal of case against CAI and Mortenson"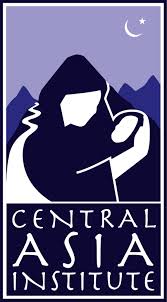 BOZEMAN, Mont. – Central Asia Institute was pleased to learn Wednesday that the 9th U.S. Circuit Court of Appeals in San Francisco has dismissed the purported class-action lawsuit against it and CAI Cofounder Greg Mortenson.
The federal appeals court ruling upholds U.S. District Court Judge Sam E. Haddon's dismissal of the case with prejudice in Great Falls, Mont., in May 2012.
A three-judge appeals panel ruled that the plaintiffs' "conclusory statements and minimal factual allegations" on the allegations of fraud, deceit, racketeering, or breach of contract were vague and insufficient, according to court documents.
Also, "the [lower] court acted within its discretion in dismissing the complaint and denying leave to amend. Plaintiffs have already had multiple opportunities to amend, even after the defects in the pleadings were identified in extensive briefing[s]."
U.S. Appeals Court Judges Barry G. Silverman, William A. Fletcher, and Consuelo Maria Callahan unanimously agreed the case was "suitable for decision without oral argument" and concluded: "The district court properly dismissed the complaint."
"Clearly I'm pleased with the court's decision," said CAI Board Chairman Steve Barrett. "I'm also happy to report that we have satisfactorily completed all specific actions outlined in the Assurance of Voluntary Compliance that CAI signed with the Montana Attorney General's office in 2012."
The AVC was part of a 2012 settlement agreement following the AG's inquiry into allegations that CAI had, over a period of years, failed to maintain adequate financial controls, governance, and stewardship processes. CAI has since made numerous internal changes. The AG's office has indicated it is satisfied and did not propose any action beyond those enumerated in the AVC.
"The conclusion of both of these weighty matters – the appeal and the AVC requirements – allows CAI to rededicate its energy and resources to the important work of promoting education, especially for girls, in remote areas of Pakistan, Afghanistan, and Tajikistan. As we've said before, no other NGO does what we do in these locales with such a small team of dedicated individuals."
CAI has worked with communities in these mountainous regions for 17 years to build and/or support nearly 300 schools, 42 women's literacy and vocational centers, 10 scholarship programs, 31 public health (potable water, midwifery, and disaster-relief) projects, and more than a dozen community programs.
Click here to see the ruling on the 9th Circuit U.S. Court of Appeals.