GECA organized cultural event in Rawalpindi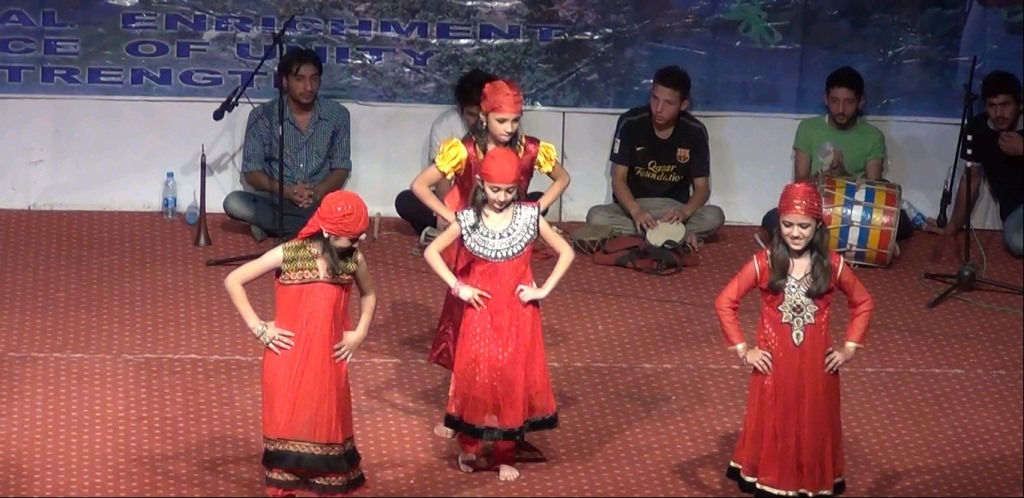 PT Report 
Islamabad: Gojal Education and Cultural Association (GECA) organized an Eid-Milan cum cultural event at the auditorium of Rawalpindi Arts Council today. The programme was attended by residents of Gojal Valley based in the twin cities in large number. Young artists, singers and performers presented various cultural items including songs, dance, skits and poetry, winning accolades from the audience.
Speaking at the occasion Chief Guest Colonel Karim appreicated the efforts of GECA for organizing the event and advised the students and youth to put their best efforts for success in their lives.
Chairman of GECA, Engineeer Baig Ali, also addressed the audience and shared updates about the organization's activities and future plans.
Young singer, Ejaz Karim Dinali presented his newly filmed Wakhi song during the programme. It is for the first time that a well organized Wakhi video song has been filmed in Lahore by the North Winds Films Hunza, an initiative of young professionals, with the support of Passu Students Association (PSA).
Suhail Rumi, a renowned artist, also preformed at the event.