Giglit: Alumni of Shah Karim Hostel come together in a rare reunion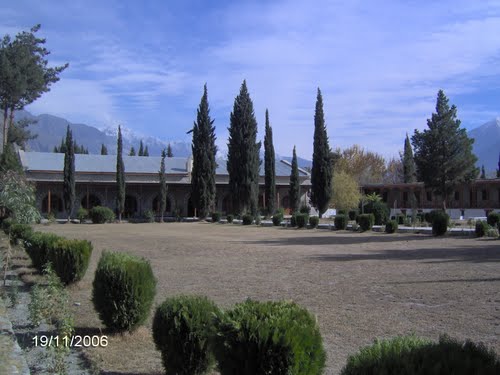 Gilgit, October 27: Hundreds of former boarders of the Shah Karim Hostel came together in a rare, yet historical, reunion organized by the Regional Council for Gilgit, today. The gathering is part of efforts to the advocacy efforts aimed at extension and improvement of the hostel facility which has helped thousands of students progress in different fields of life.
The get-together was attended by GBLA Speaker, Wazir Baig, who in his speech emphasized on the importance of education, especially for women. He said that social progress cannot be achieved without educating women.
Brig (r) Hissamullah Baig, chief guest, said that ex students of the Shah Karim Hostel are playing a very important role in the development of Gilgit-Baltistan and Pakistan.
The event was also addressed by Nawaz Khan Naji, Aitemadi Fida Ali Aisa, Col (r) Ubaidullah Baig, Bulbul Jan Shams, Abdul Aziz, Iman Shah, Abdul Ghafar and a number of other people.
The Shah Karim Hostel was founded in 1965 by members of the Ismaili community from Ghizer, Hunza and Gilgit, under the leadership of freedom war hero, Subaidar (r) Safiullah Baig. The boys-only hostel has played an important role in educating several generations of youth.