[Pictorial] First day of Silk Route Festival in Hunza-Nagar comes to an end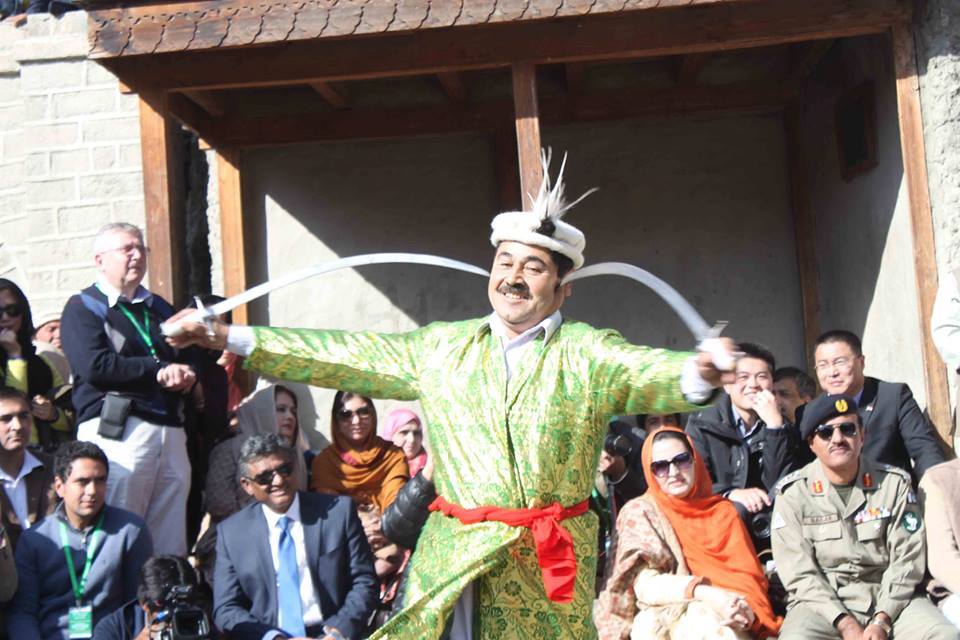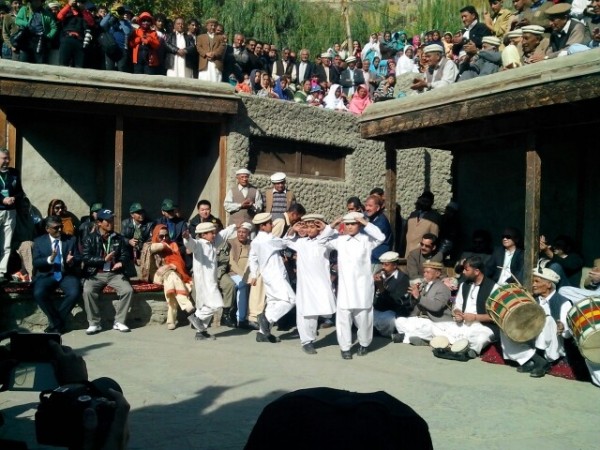 Children perform a traditional dance at the Jataq, located in Altit Valley, Hunza. Photo: Hussain Nagri
PT Report 
Photographs: Ejaz Ali, Hussain Nagri & Mueez Shah 
Gilgit: On the second day of the Silk Route Festival, the ambassadors and diplomatic staff this morning arrived at the Collision Point near Chalt (Nagar), where they were received by officials of the Hunza-Nagar District Administration and Tourism Department.
A programme demonstrating the Anglo-Borosho War of 1891 was held at Nilt, Nagar, where the guests were also briefed about the region's history.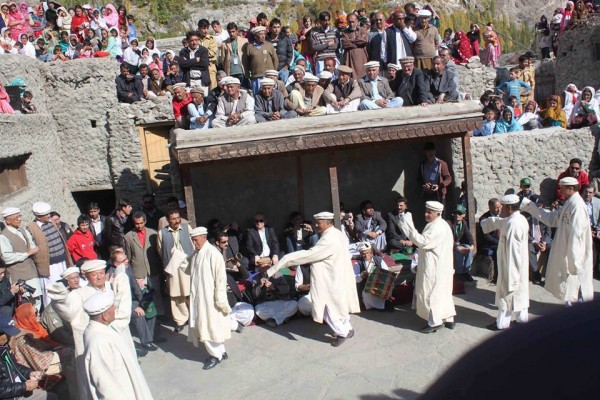 Senior citizens present cultural dance in Hunza Valley in front of the ambassadors and other guests
Earlier, local community in Sikandarabad, Nagar, presented a programme highlighting the Ancient Silk Route Caravan, at Sikandarabad, Nagar.
They later reached the Rakaposhi View Point, where they were greeted by Finance Minister Muhammad Ali Akhtar and MLA Mirza Hussain. The two elected leaders of Nagar Valley briefed the visitors about the region's touristic and economic potential. A light refreshment had also been arranged for the visitors.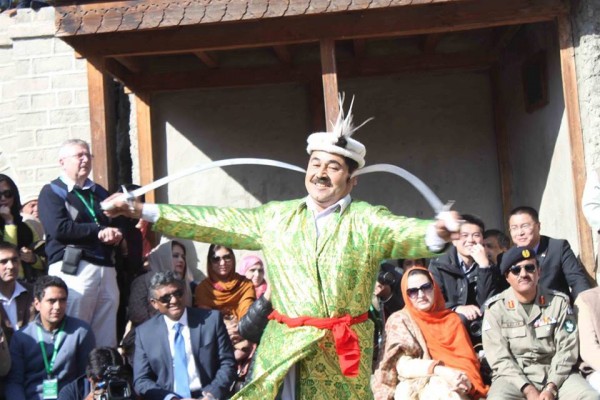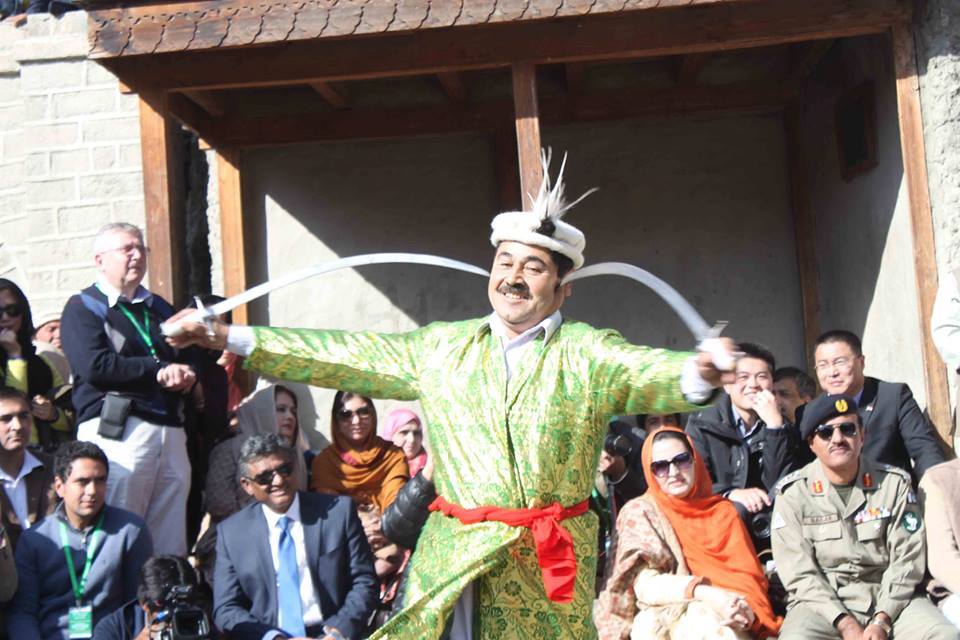 An artist performs the traditional Sword Dance in front of dignitaries. Photo: Mueez Shah
The visitors have now reached Hunza (Karimabad) where they will see an exhibition and also tour the Baltit Fort. They will also walk through the Altit Khuan. Currently they are in the Jataq area where a programme has been held, focusing on cultural dances and music.
Speaker Wazir Baig, Advisor Sadia Danish, FM Muhammad Ali Akhtar, Chief Secretary Younus Dhaga and other dignitaries are also present at the occasion.