Pictorial – Space Week comes to an end in Hunza Valley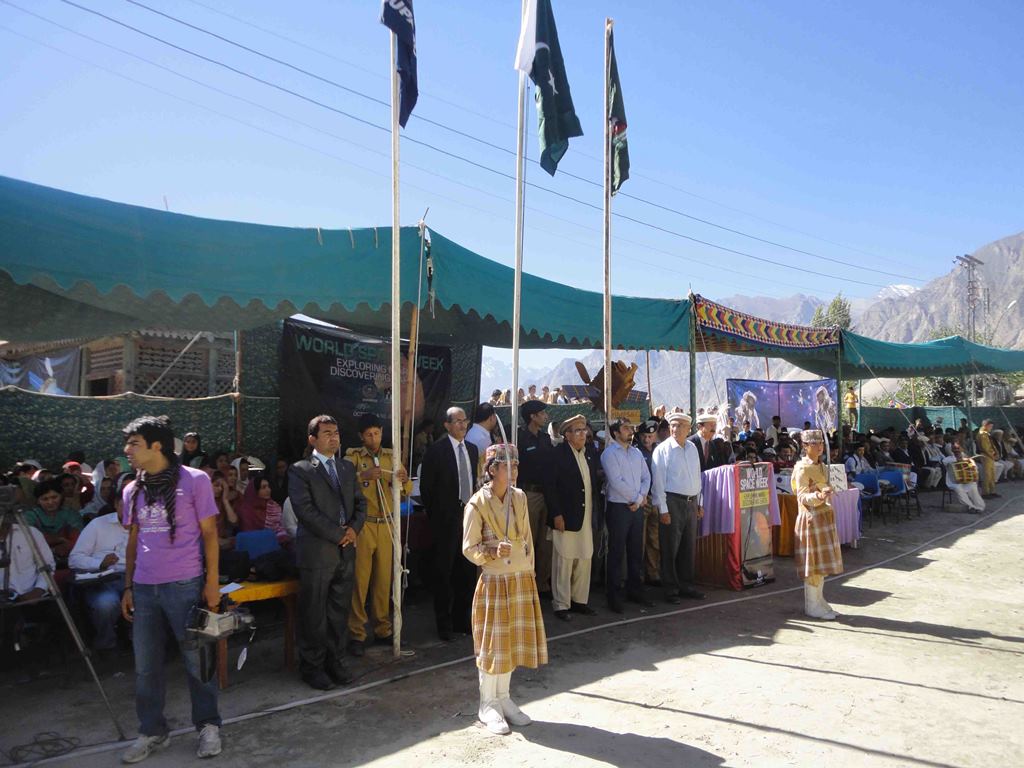 Karimabad, October 8: Celebrations of the World Space Week came to an end in Karimabad, Hunza Valley, amid beautiful displays of science, arts and culture. The closing ceremony was attended by Gilgit-Baltistan Governor Syed Pir Karam Ali Shah, who in his address urged SUPARCO to establish a regional office in Gilgit-Baltistan. He also announced a donation of 0.2 million rupees for Hasegawa.
The World Space Week celebrations were jointly organized by Hasegawa Memorial Public School and SUPARCO, Pakistan's premier space investigation agency.
Addressing the closing ceremony, SUPARCO's Arshad Hussain Siraj shared details of the activities carried out by SUPARCO to promote space science in the country.
Students from different schools presented educational and cultural events on the final day, winning accolades from the local people who attended the festival in high numbers.
With Reporting by Ikram Najmi (Deevako Media Service)