PMLN leaders visit Gojal as part of party reorganization campaign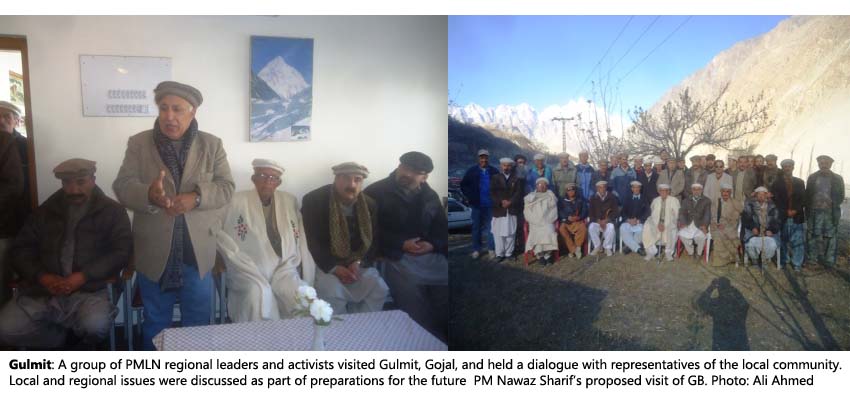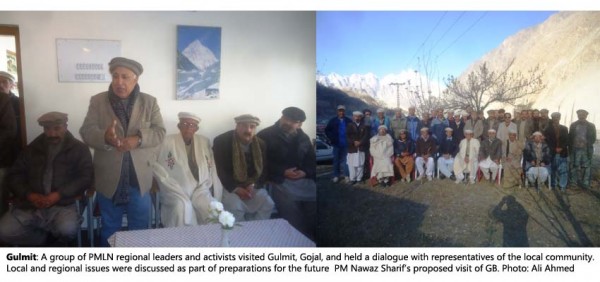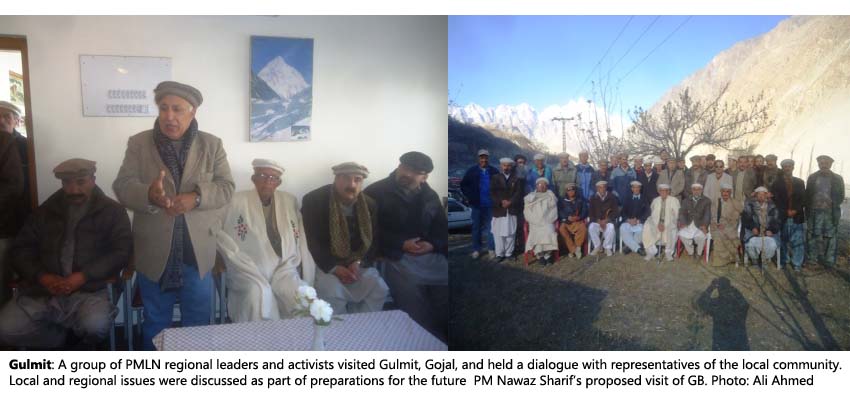 PT Report 
Gojal, November 17: A delegation of the Pakistan Muslim League Nawaz led by President Jan Alam visited Gulmit, the Tehsil Headquarters of Gojal valley, as part of an effort to reorganize and activate the party in the region. The delegation held a dialogue with local community at a hotel in Gulmit, where issues related to the party as well as the local community were discussed. Other prominent members of the delegation included Shah Gul Zareen and Raziq.
The delegation is touring the entire Gojal Valley and today have gone to Chipursan to resolve issues related to the party. The delegation is also discussing regional issues as part of preparations for the proposed visit of Prime Minister Nawaz Sharif.
In the past, PMLN has not been able to win massive support in the Gojal Valley. The region has generally remained a PPP stronghold. However, after the Attabad landslide disaster the situation has drastically changed, as a very large number of people are not happy with the PPPP led government for various reasons, including shooting of two IDPs, registrations of FIRs against a very large number of people and the government's failure to provide justice to the families of the murdered IDPs.
PMLN activities in the region have generally revolved around the personality of Mir Ghazanfar Ali Khan. Many people doubt if the party will be able to perform robustly without his active involvement.