Profile of the new Chief of Army Staff, Lt. General Raheel Sharif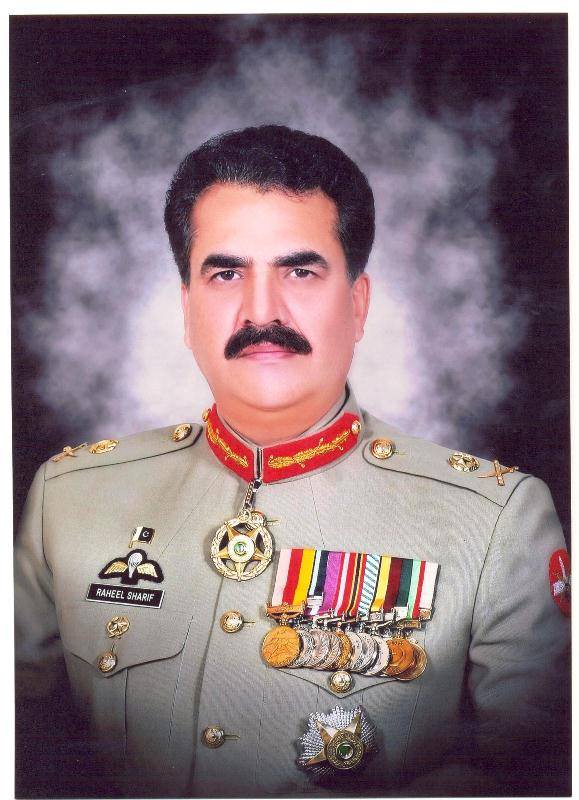 Rawalpindi (PR): Lieutenant General Raheel Sharif, Hilal-i-Imtiaz (Military) hails from a martial stock. He was born in Quetta on 16 June 1956 to Major and Mrs Muhammad Sharif. He is younger brother of Major Shabir Sharif, NH, SJ and Capt Mumtaz Sharif, Sbt. He is an alumnus of Govt College Lahore, and Pakistan Military Academy from where he passed out with 54th PMA Long Course. He was commissioned in Oct 1976 in the battle hardened and renowned 6th Battalion The Frontier Force Regiment in which his elder brother had embraced Shahadat.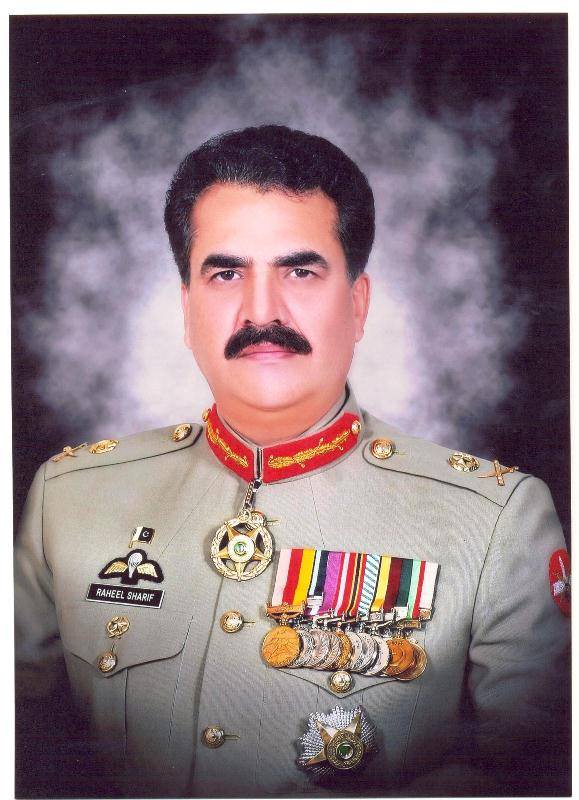 As a Young Officer, he performed his duties in Gilgit in an Infantry Brigade and also served as Adjutant of Pakistan Military Academy. He did Company Commander's Course from Germany and subsequently served in the prestigious School of Infantry and Tactics as an instructor. He attended the Command and Staff College Canada, graduating with distinction.
The officer carries with him a vast experience of Command, Staff and Instructional appointments. He served as the Brigade Major of an Infantry Brigade and has commanded two infantry units i.e 6 Frontier Force Regiment at Kashmir along LOC and 26 Frontier Force Regiment along the Sialkot Border. He remained on the faculty of the Command and Staff College, Quetta and attended Armed Forces War Course at National Defence University, Islamabad in 1998. As a Brigadier, he has commanded two Infantry Brigades, including an Independent Infantry Brigade Group. The General has had the honor of being the Chief of Staff of two Corps, i.e 30 Corps and 12 Corps. He is also a graduate of the prestigious Royal College of Defence Studies, United Kingdom.
He has been the General Officer Commanding of an Infantry Division and the Commandant of prestigious Pakistan Military Academy. As a Lieutenant General he served as Corps Commander 30 Corps for two years before taking over as Inspector General Training and Evaluation in which capacity he oversaw the training of Pakistan Army. His stewardship resulted in fructification of Pakistan Army's operational thought and doctrinal response to the much vaunted Cold Start doctrine of Indian Army. The general is married and has two sons and a daughter. He is an avid reader and enjoys hunting and swimming.