DC Hunza-Nagar visits Moorkhun and Sost for hospital site selection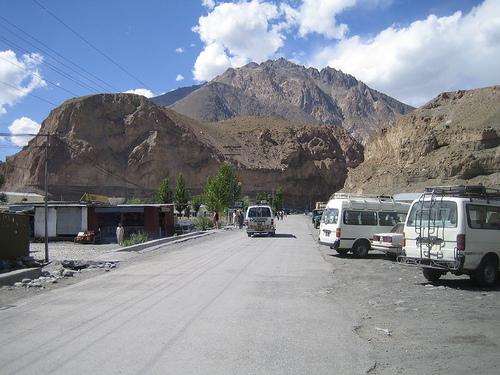 PT Report 
Hunza, November 29: The government of Gilgit-Baltistan is planning to construct two new hospitals in the Gojal Valley, upper Hunza. A ten-bed hospital is being constructed in Moorkhun, while another 25-bed hospital will be established in Sost, an important commercial hub of Gilgit-Baltistan.
The Deputy Commissioner of Huzna-Nagar, Umsan Ali, yesterday visited Moorkhun and Sost along with District Health Officer, Sher Hafiz, to explore sites for the construction of the two proposed hospitals. He was accompanied by local notables and staff from relevant district departments.
The two hospitals will be constructed as part of the annual development plan prepared by GBLA Speaker Wazir Baig and MLA Mutabiat Shah.
The DC also directed the officials to construct a temporary bridge between Gulmit and Shishkat, to be used as an alternate if the dammed Hunza River freezes during the winter. He said that sufficient wheat will be stored in the region to last for the winters.