Adventure Diplomacy: Samina Baig and Mirza Ali scale first of the seven target peaks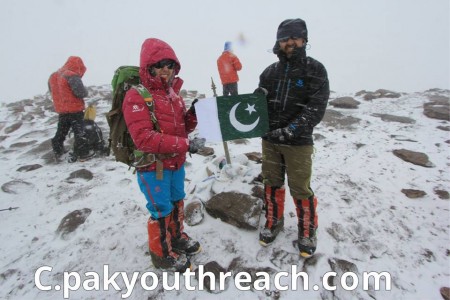 Monitoring Desk
Islamabad, December 15: En-route to scaling seven peaks on seven continents, the mountaineer brother and sister from Shimshal Valley, Gojal, have climbed the highest peak of South America on 13th December 2013.
"I and Samina climbed South America's highest peak, Mt.Aconcagua, 6961m, on 13 Dec at 3pm after 9 hours climb in harsh weather", read a message sent by Mirza Ali, the brother, co-climber and mentor of Samina Baig.
The two have become mountaineering sensations globally after Samina climbed Mount Everest with vital support from her brother.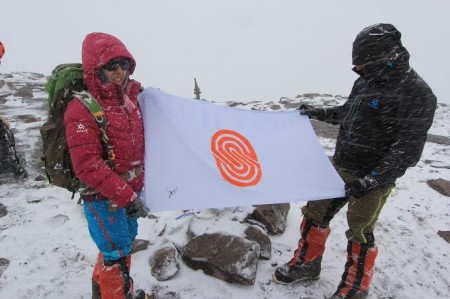 It is pertinent to note that the series of climbs has been supported by the Adventure Diplomacy Group (ADG) consisting of the Embassies of Republic of Argentina, Republic of Indonesia, Nepal, Russian Federation, United States of America, and the Serena Hotels.
The ADG in their farewell reception in November had commented that this initiative promotes a united message for youth development and environmental awareness and deserved a greater spotlight in the eyes of the world.
You can read in more detail about the Adventure Diplomacy project at this link: Adventure Diplomacy Farewell