Aga Khan Development Network is a model for other organizations: PM Nawaz Sharif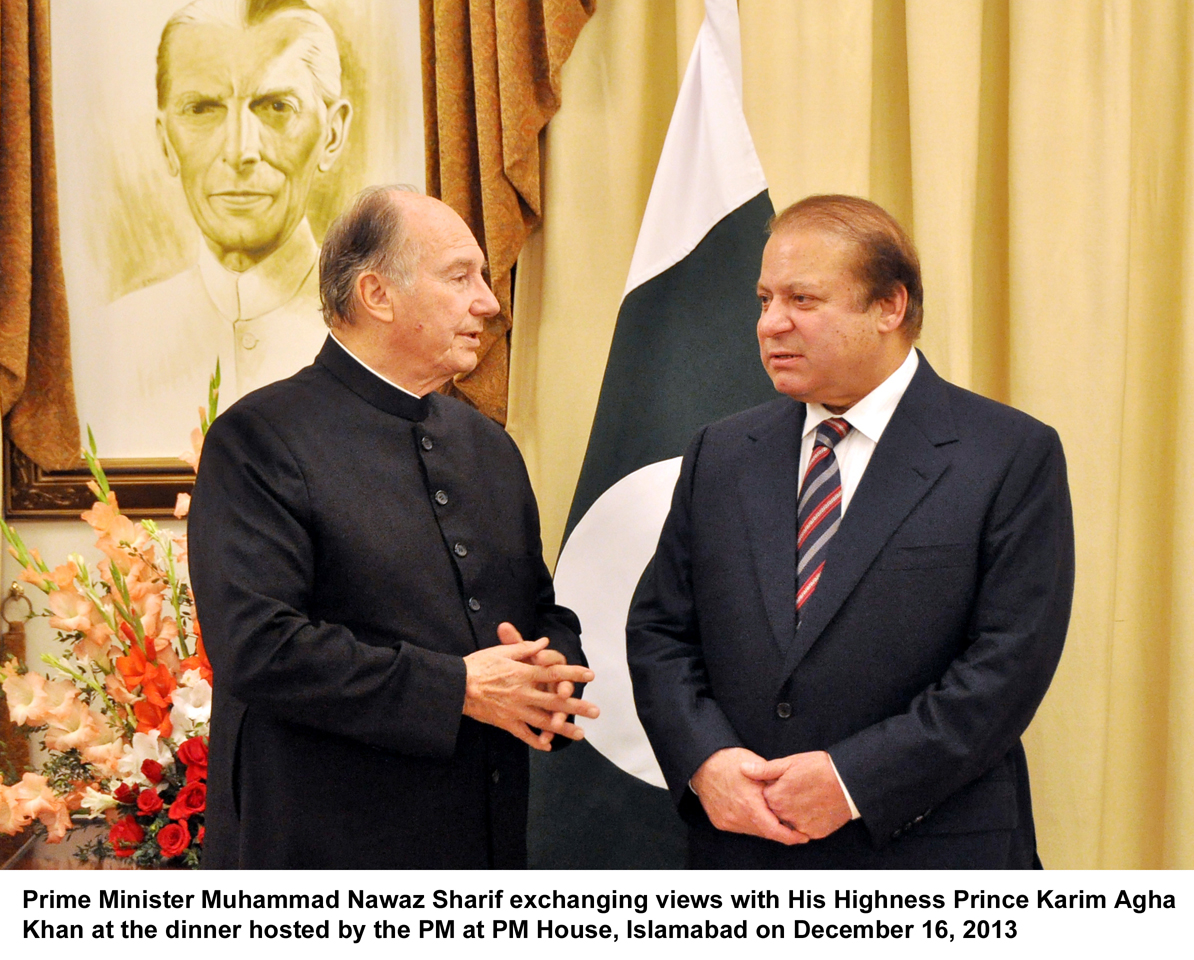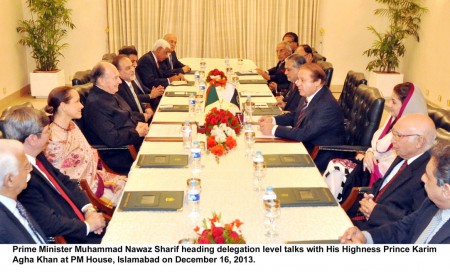 ISLAMABAD, Dec 16 (APP): Prime Minister Muhammad Nawaz Sharif on Monday said that the Aga Khan Development Network (AKDN) is a model for other development organizations, as it designs and executes its projects along modern and scientific lines, with focus on improving the quality of life of the beneficiaries. The Prime Minister said this during thee meeting with Prince Karim Aga Khan, who called on him here at the PM House. During the delegation level talks, the Prime Minister said that Pakistan holds great investment opportunities and invited investment in energy sector projects of the country as it will not only help Pakistan overcome its energy crisis, but have a positive impact on the economy by generating activity and employment, increasing revenue generation, and improving the government's ability to deliver services.
Discussions on training of manpower and higher education for Pakistani youth also took place.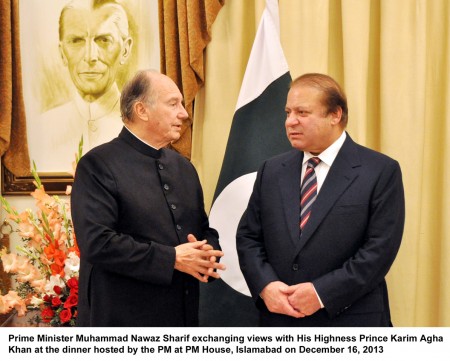 The Prime Minister also apprised Prince Karim Aga Khan about the governance reforms brought by the present government in the Northern Areas of Pakistan including Gilgit-Baltistan, where AKDN is active in development work.
Muhammad Nawaz Sharif also appreciated the role of International Diplomatic Academy, which is a prestigious training institution in France headed by Prince Karim Aga Khan.
Possibility of providing fully funded scholarships to young Pakistani diplomats at the institution was also discussed.
Prince Karim Agha Khan's delegation included Head of Social Welfare Department of AKDN, Princess Zahra Aga Khan, President Aga Khan Foundation Pakistan, Iqbal Walji, Chairman Agha Khan Foundation Pakistan, Badruddin Vellami, President Agha Khan University, Firoz Rasul and Chairman AKCS Pakistan, Akbar Pesanani.
Pakistani delegation included Minister for Finance, Ishaq Dar, Minister for Planning and Development, Ahsan Iqbal, Advisor to PM on National Security and Foreign Affairs, Sartaj Aziz and Special Assistant to PM, Tariq Fatemi.
The Prime Minister also welcomed Princess Zahra Aga Khan and said that she has a very important responsibility as the Head of the Social Welfare Department of Aga Khan Secretariat.
Later, the Prime Minister hosted a dinner in honor of Prince Karim Aga Khan and Princess Zahra Aga Khan at PM House.