His Highness Prince Karim Aga Khan reached Islamabad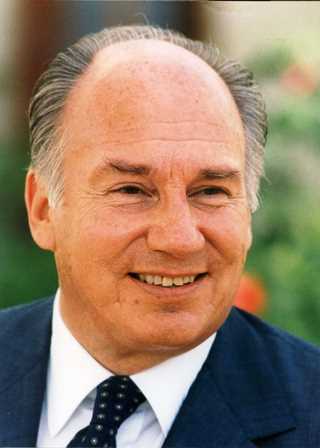 PT Report
Islamabad, December 15: The 49th Imam of the Shia Imami smaili Muslims, Prince Karim Aga Khan IV, reached Islamabad Sunday evening. He was received at the airport by Ambassador Syed Tariq Fatemi, Special Assistant to the Prime Minister on Foreign Affairs.
The Aga Khan is staying in Pakistan till 19th December. During his visit the highly respected global leader will meet with the President of Pakistan, Prime Minister, senior government officials and leaders of the Aga Khan Development Network. He will also preside over the convocation of the Aga Khan University, Karachi; an institute he founded in 1983.
The present Aga Khan's grandfather, Sir Sultan Mohammed Shah, also known as Aga Khan III, was one of the leaders of the Pakistan Movement. He was also the first president of the All India Muslim League. He played an instrumental role in materializing the dream of Sir Syed Ahmad Khan, by helping in establishment of the Aligarh University.
The Aga Khan Development Network has a large number of programmes running throughout Pakistan, helping impoverished communities get better livelihood means, while also providing access to education and health. The AKDN is also running a number of high profile programmes to restore cultural monuments in different parts of the country.
The present Aga Khan has had a long association with Pakistan since his ascension to the Imamat of the Ismaili Muslims. In recognition of his services, the Aga Khan IV was awarded with Nishan-e-Imtiaz in 1970 and Nishan-e-Pakistan in 1983. The University of Peshawar and University of Sindh have also conferred honorary degrees of LLD on him. He has also been honored as the honorary citizen of Lahore and Karachi, two of Pakistan's most important and largest cities.